Post to General Ledger
This screen allows you to make a manual general ledger posting.
If you need to delete a manual posting, go to Accounting >> 2 - Change / Delete Manual Postings.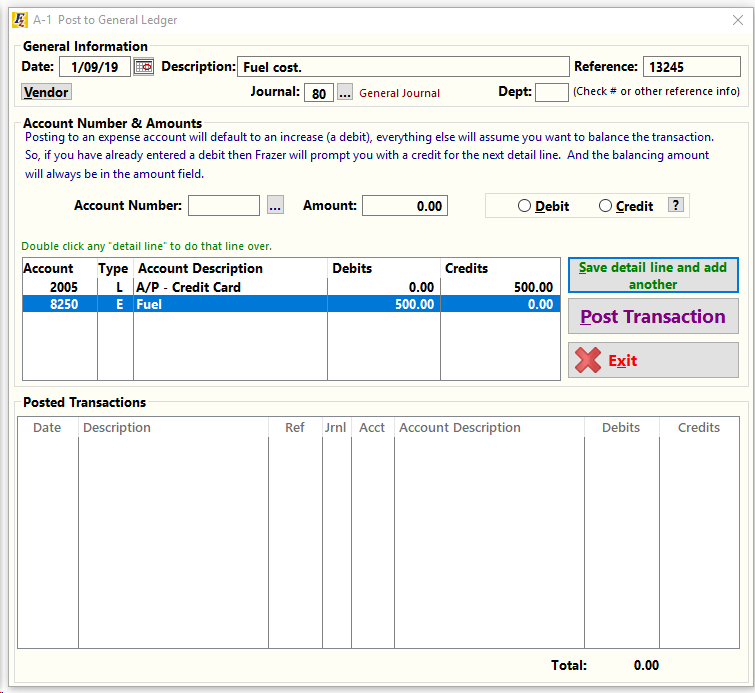 ---
Change or Delete Manual Postings
To change or delete a manual posting: enter the date the item was posted, then double-click on the posting you wish to access.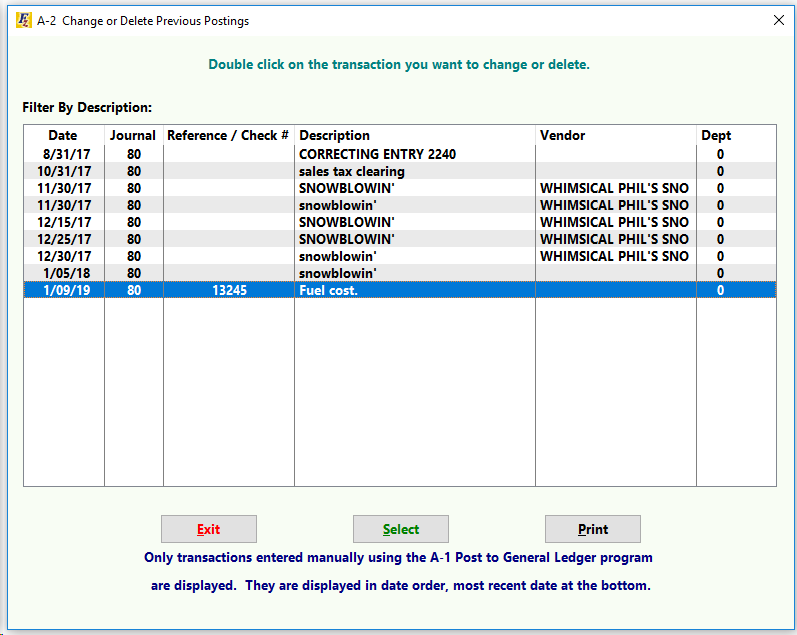 You may now make changes to the transaction, or delete it completely!