Frazer provides integrations to several outside finance companies. To get started, click on "Enter Sales" and set your sale type to Outside Financing. Once you've entered your customer and pricing information, you are ready to submit the deal to a financing source!

To submit the deal, click on "Finance this Deal" and click on the "CUDL" button.
Sign-up
If you are NOT signed up click on the "More Information" button and sign-up. Once that is complete CUDL will contact Frazer and let them know to set up the integration. At their direction you can come back to this screen and click on "Begin sending deals from Frazer to CUDL". This will enable the integration.
Note: Even if you're already currently signed up for CUDL, you will need to reach out to CUDL and let them know that you want to send deals from Frazer.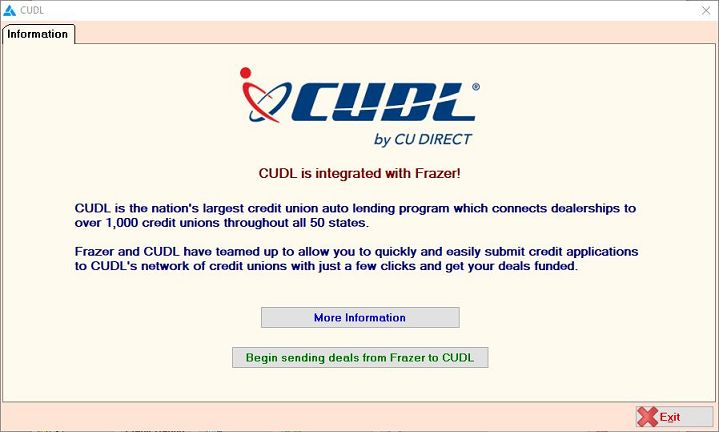 Using the integration:
As you get used to the integration, you may notice that the integration prompts you for certain bits of information that are required on the deal.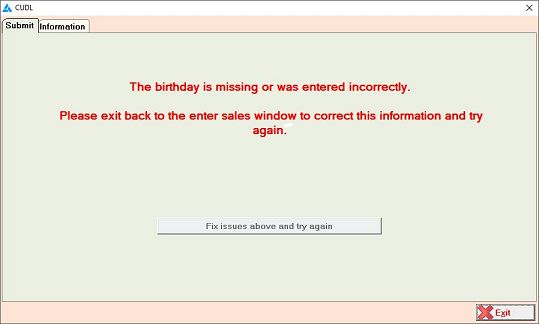 Once you have all of the information needed to yield a successful prospect, you will be prompted to "Submit prospect to CUDL". Click the button to do so.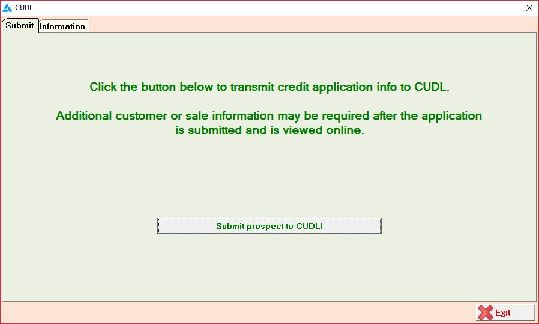 Once submitted Frazer will display a message indicating success.



From there, you will manage the deal from within the CUDL portal.

Note: Frazer does not pull any deal info back into the system. If there are any changes they will need to be reflected (entered manually) on the Frazer side.
If a deal is submitted to CUDL that was already previously submitted you will receive this message: