The Frazer program contains the dealership's company name, address, and phone number to print on forms and contracts. To add or change a dealership's company information, call Frazer at 888-963-5369. A customer service representative will update your address information and walk you through a name update.
---
Go to Help >> 4 - About Frazer to view the company information loaded into the system.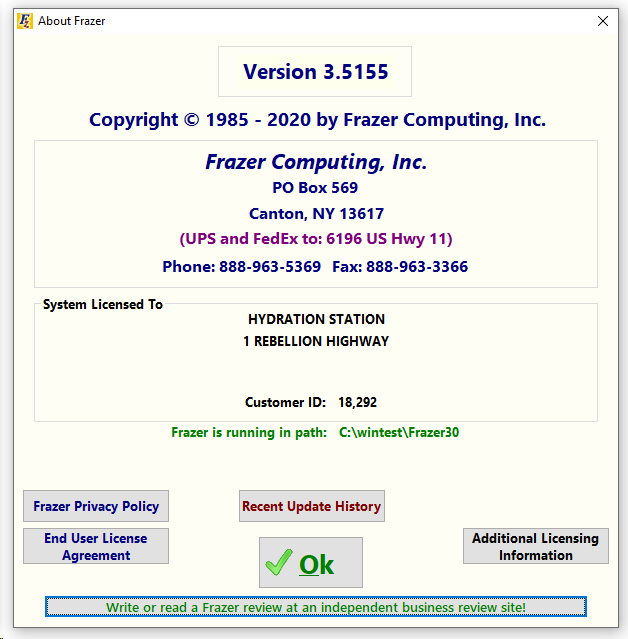 This screen also gives you access to our End User License Agreement, our privacy policy, as well as licensing information in regards to some 3rd party providers that Frazer uses within the software.
We also provide a link to our Capterra page where you can leave a message and a review and tell us how we're doing!