Entering Down Payments with Paymaxx Pro
Once you have entered your preferred settings you may begin processing payments. To process an electronic down payment you would begin by setting up your deal as usual. When the time comes to show Frazer how you collected the down payment click on the box next to the "Down Payment" field (This will work for either of the down payment fields). Select, if not defaulted, the electronic payment button.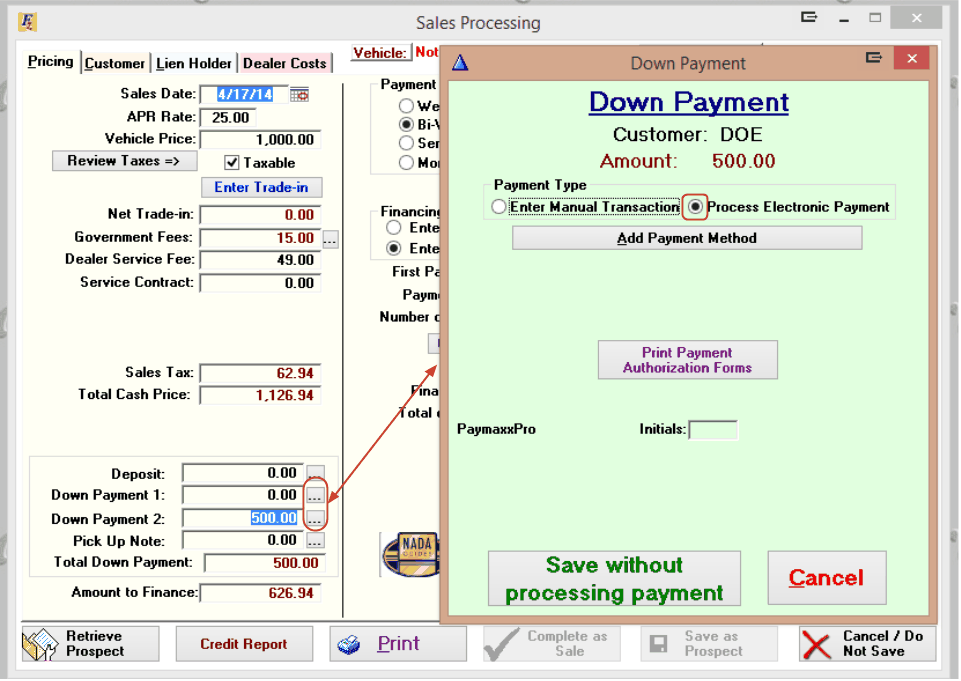 By clicking on the "Add Payment Method" button opens a window where you can add the type of payment you will be making.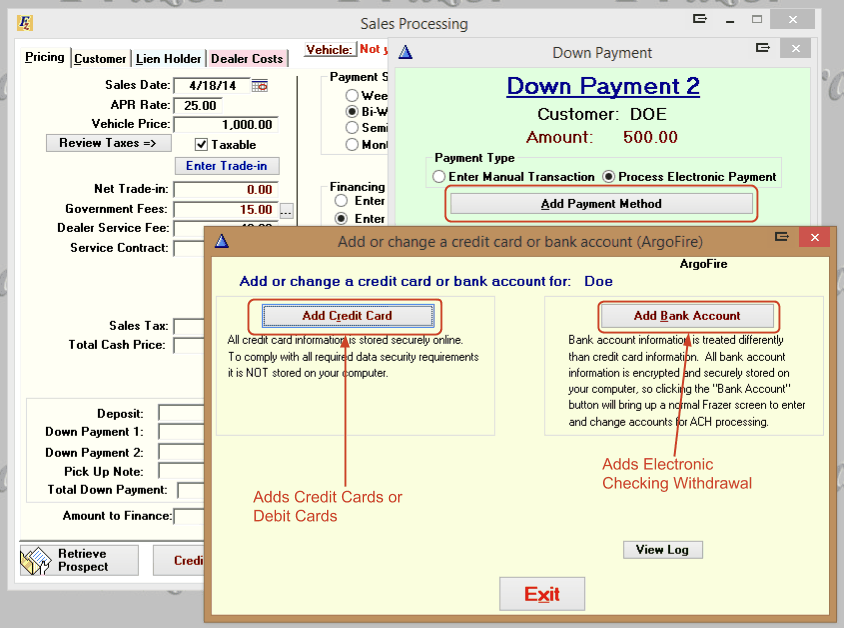 If it will be an Credit/Debit card you should click on the "Add Credit Card" button to enter the appropriate information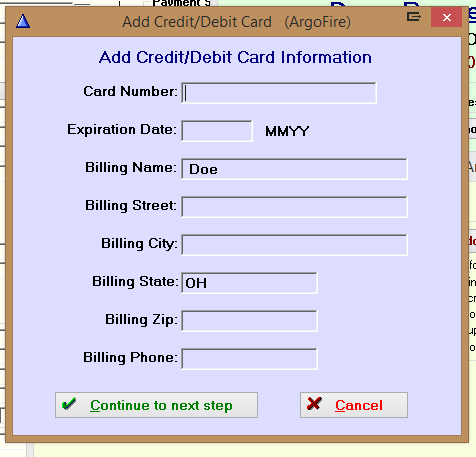 Your payment processor company will confirm the information and load a screen that will display the selected payment type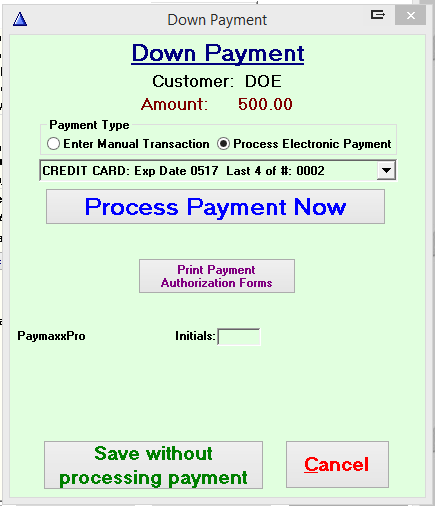 At this point you can enter the payment as usual and it will be submitted to the credit or debit card.
Entering ACH or electronic withdrawals are equally as easy.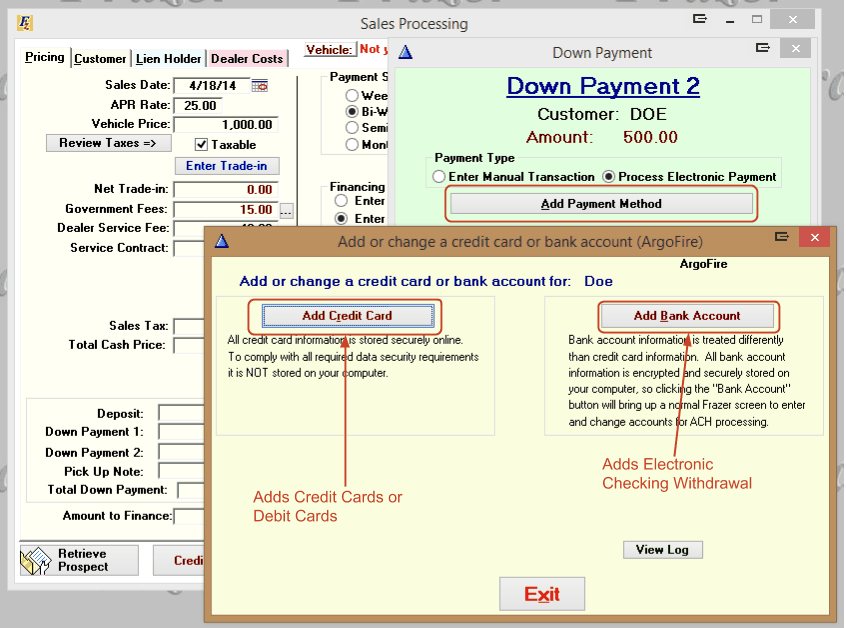 Select the "Add Bank Account" option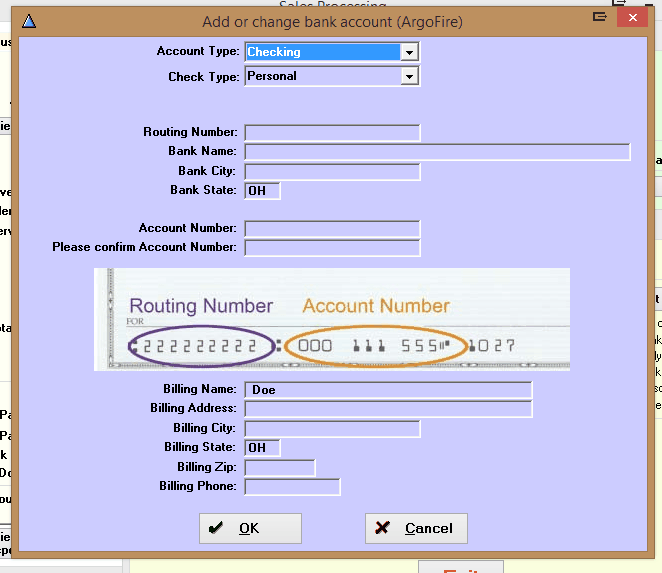 Fill in the important information and click "OK". Then enter the payment as usual