This screen is accessed by selecting

from a customer's Customer Activity window.
The Pricing and Lien Holder Information screen displays the numbers entered into the Pricing screen when the deal was completed. The numbers on the left cannot be changed.
If the deal was put through as "Outside Financing," then information regarding the lien holder's monetary involvement will be listed. (Click on the picture to see how this looks.) The amount of money expected from the lien holder may be adjusted from this screen.
Clicking

brings up the list of lien holders, allowing the lien holder on the deal to be changed.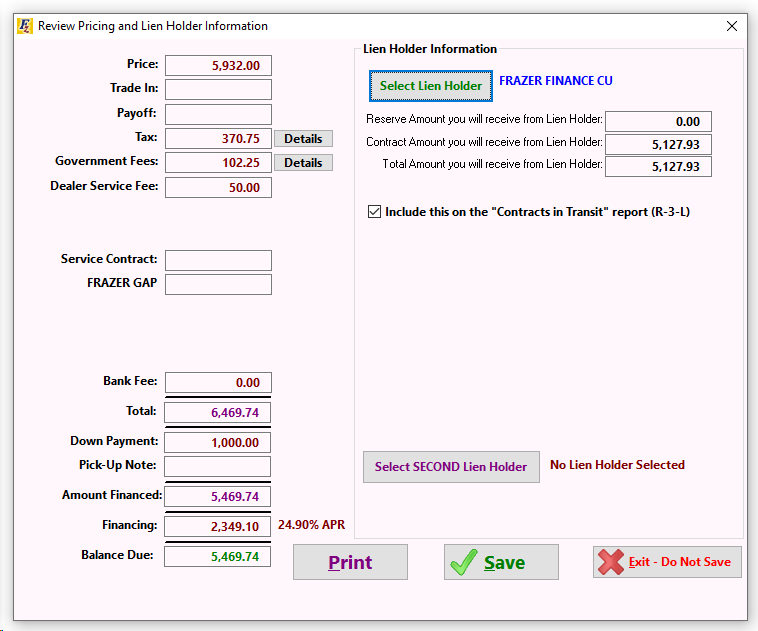 If you assign a Lien Holder while entering a sale, and wish to change that Lien Holder later on, you can do so in the Customer Activity screen. You can also change the amount that you are due to receive from the Lien Holder or the Reserve Payment on this screen.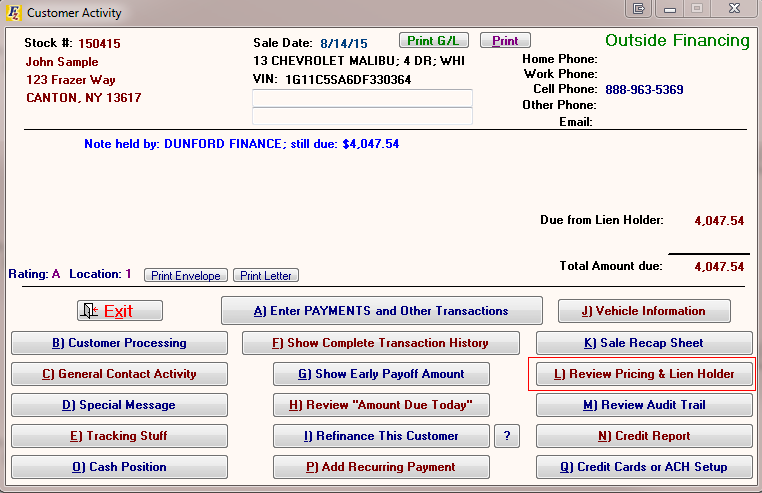 How Do I Get There?
▪First, click on option L - Review Pricing & Lien Holder.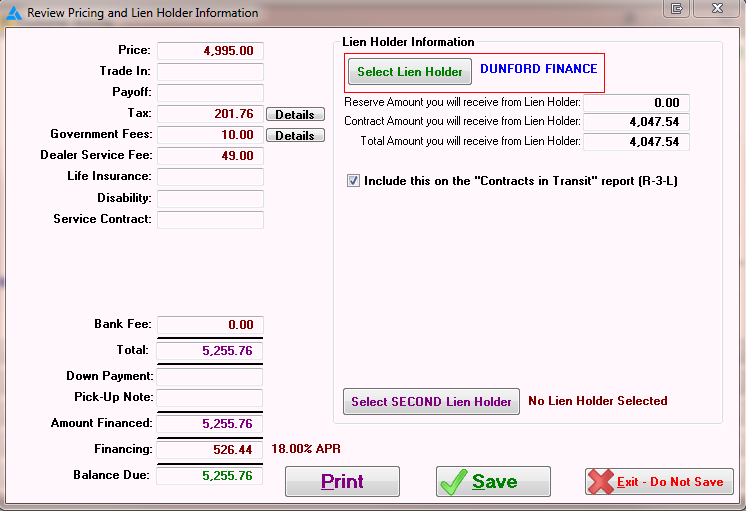 ▪To change the Lien Holder completely, simply click on the Select Lien Holder button under "Lien Holder Information" and select a different Lien Holder.
▪You can also use this option to modify the existing Lien Holder, by highlighting your Lien Holder in the "Select Lien Holder' screen and clicking the Change button.
▪Currently there is no way to fully remove a lien holder from a deal. We recommend adding a Lien holder with no information named "N/A" and select that for deals that should not have a lien holder attached. When reprinting paperwork N/A will print in the lien holder field.