Processing an OpenEdge Payment
In order to process a payment using the OpenEdge card scanner, Click on customer activity and open the customer you wish to apply the payment to.
Click on "A-Add Payment or Other Transaction" and select that this will be an electronic payment. Enter the type of payment (new ACH, credit or debit payment)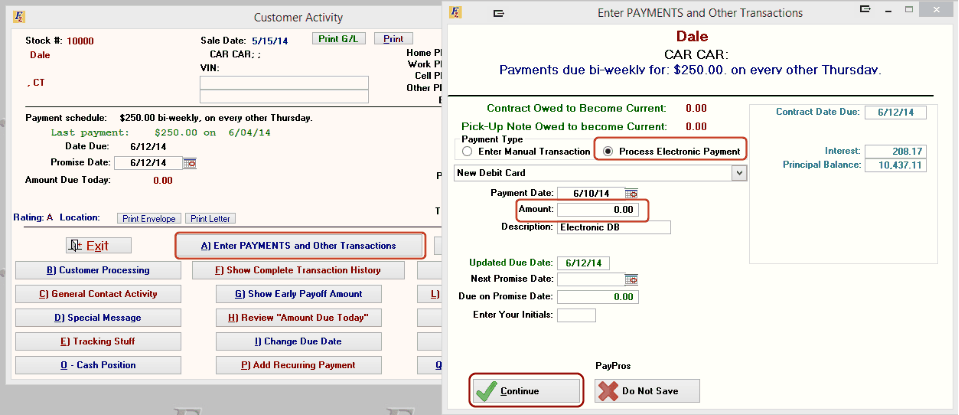 Click on the "Continue" button . If it is a new payment method a screen will pop up that will ask for some customer information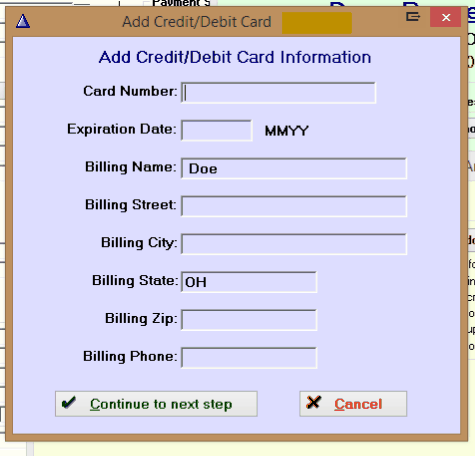 Once the information has been entered "Continue to next Step" will bring up a payment authorization screen. If the customer is present it will print the form for the customer to sign if not more information will need to be entered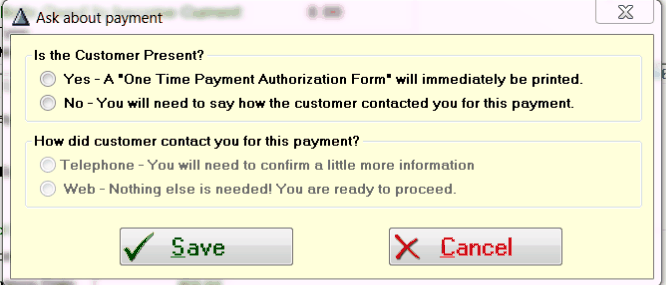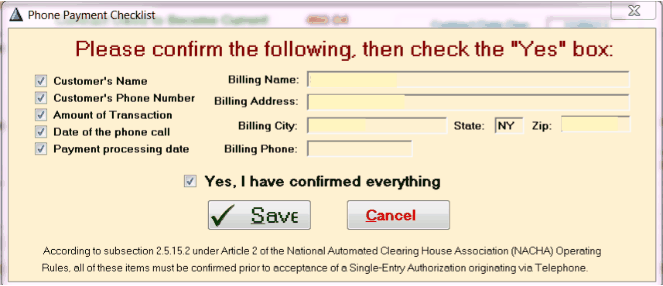 Once the authorization has been printed follow the instructions on the screen for the processing of the payment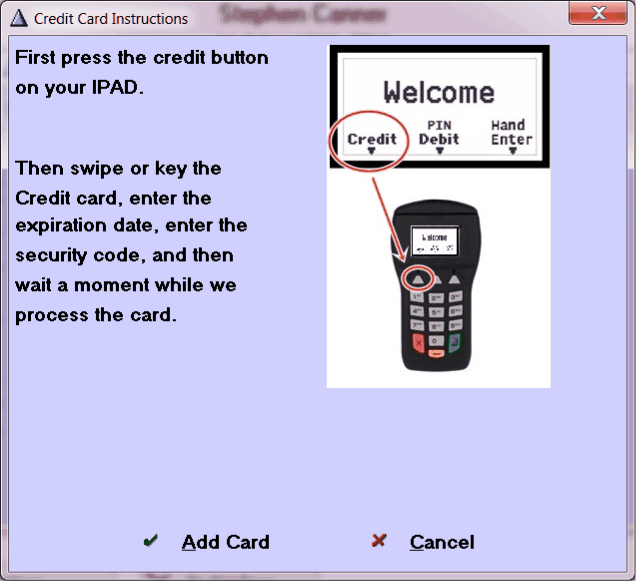 After the payment has been processed through the card scanner, you can click on Process payment again to finalize the payment.