Motor vehicles purchased on or after March 1, 2013 and titled in this state are exempt from sales and use tax and annual ad valorem tax, also known as the "birthday tax". These taxes are replaced by a one-time tax that is imposed on the fair market value of the vehicle called the title ad valorem tax fee ("TAVT"). The fair market value is the taxable base of the motor vehicle. The manner in which fair market value is determined depends on whether the motor vehicle is new or used.
When you add a vehicle to the system, Frazer can check with the Georgia Dept. of Revenue and retrieve the fair market value from their database. It will be saved on the vehicle screen, on the sales tab.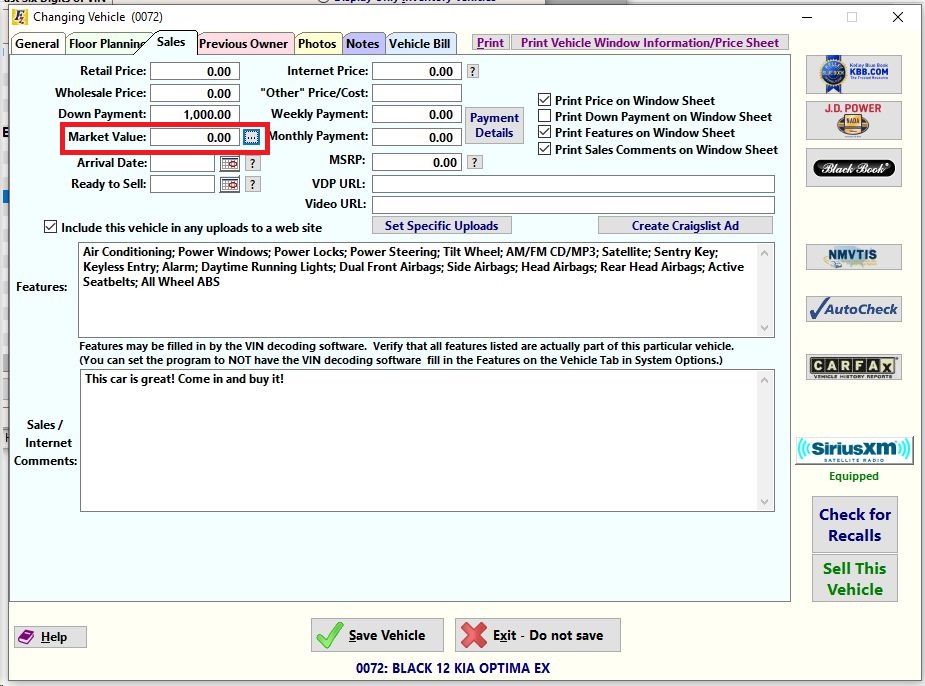 Clicking the small box will tell you, the date the value was determined, and the source...and allow you check to check for an updated value by clicking "Lookup Value Online"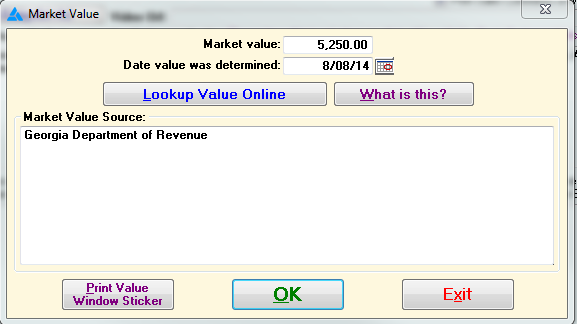 When you attach a vehicle to a sale...Frazer will recheck the market value...and then calculate the taxes based on that value.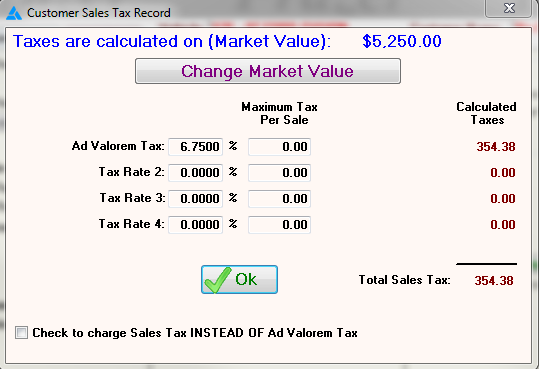 The R>2>4 Sales Tax Report contains an option to allow you to print a summary of your TAVT sales.