This screen is accessed by selecting

from a customer's Customer Activity window.
You may print either a full listing of the transactions or the receipt for the last transaction.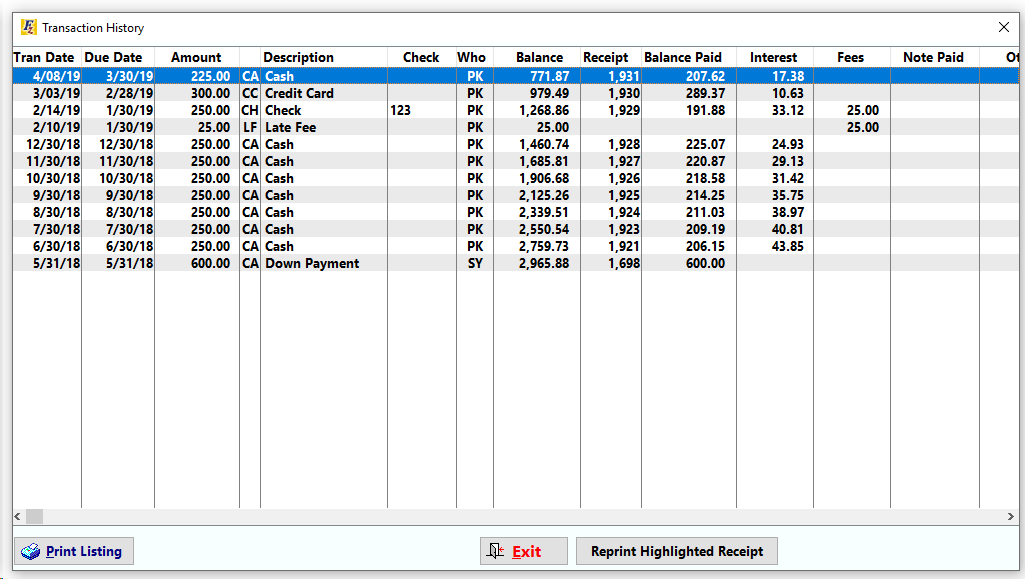 The transaction history screen also gives you the ability to reprint receipts as well as print out a listing. Note: only the last receipt will print the complete receipt including balance information. Any other reprinted receipts will not include balance information.