The Change In Receivables report (also available from Reports > 4 – Accounting Reports > 5 – Change in Receivables) allows you to see at a glance the changes to your Accounts Receivables balances between the dates chosen.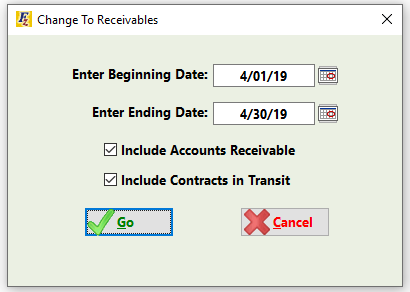 To start, set the dates for which you'd like to see the report and use the check boxes to select whether you would like to include Accounts Receivable and/or Contracts in Transit. (For an explanation of what posts in these respective accounts, click here.)
Running the report with both boxes checked will include all items relating to changes in the Accounts Receivables for the dealership.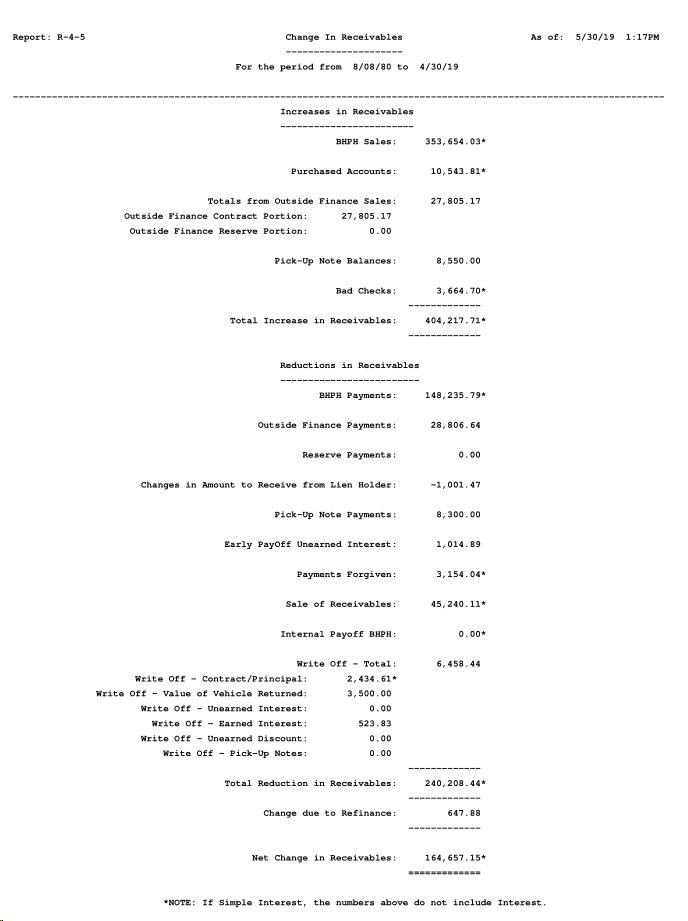 The report will generate a net change at the bottom of the report.
Note: Leaving both boxes unchecked will only include Pick Up Notes, Bad checks entered for the increases and early payoff (and refinance) unearned interest, write-off losses, and pick up note payments for the decreases.