This screen lets you add a new user.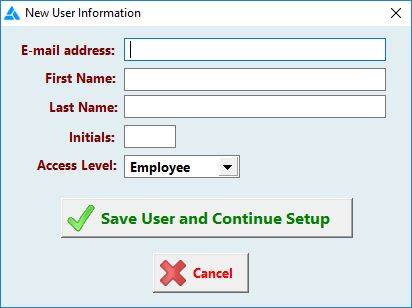 Simply fill in the blanks. Enter a valid email address and name info.
Be sure to set this employee's proper Access Level and click Save User and Continue Setup

*Access Levels - There are two access levels available at this time : Employee and Administrator.
Administrators have the ability to make changes to the password system. Employees do not.
Frazer will send this new user a temporary password to the email address you provide.

The new user will be prompted to change their password when they first login.