Preprinted for Laser Form Alignment Options

To set up your preprinted for laser forms in Frazer you will have to click Print Forms on the top of Frazer
and then click on Forms Setup on the bottom left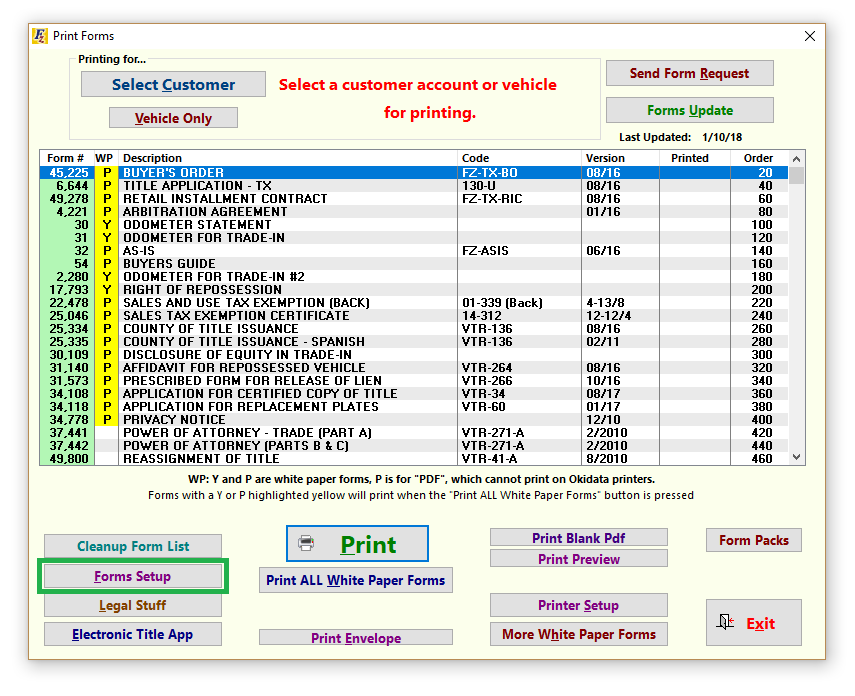 When you're in Forms Setup you can search for your Preprinted for laser form either by form number, by description, by form code, or by relative order that the form appears on your print forms list.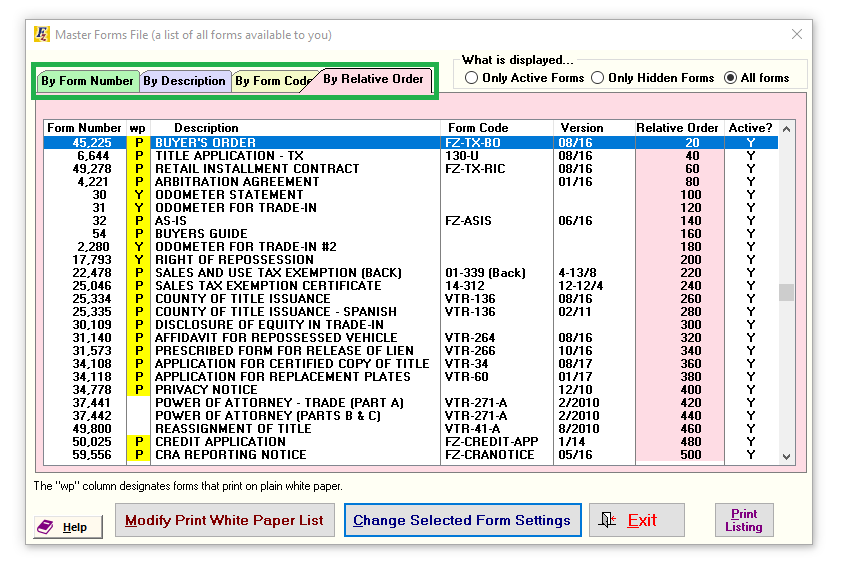 When you find the form you need to adjust you can double click on it. On the very bottom there should be a section that says Alignment Adjustment. In here we can adjust these numbers to move the alignment of the text that prints out on the form.

An adjustment of 10 will move the form roughly ⅛".
Reducing the horizontal adjustment section will move the form left. Increasing will move it right.
Reducing the vertical adjustment section will move the form up and increasing will move it down.
When you're done go ahead and test it out after pressing save.
Adjusting these number may take time to correct your form, and could result in a bit of trial and error process.

It's a good idea to try to test print on the same form so you don't end up wasting any paper.
If you have any further issues, call Frazer at 888-963-5369 at any time!