If your customer is giving you a partial downpayment in advance of the sale date, you are going to want to record a deposit for them to show you received it.
Enter a prospect for the customer, and fill out as much information as you can for the pending sale. At the bottom next to Deposit...Enter the amount they are giving you today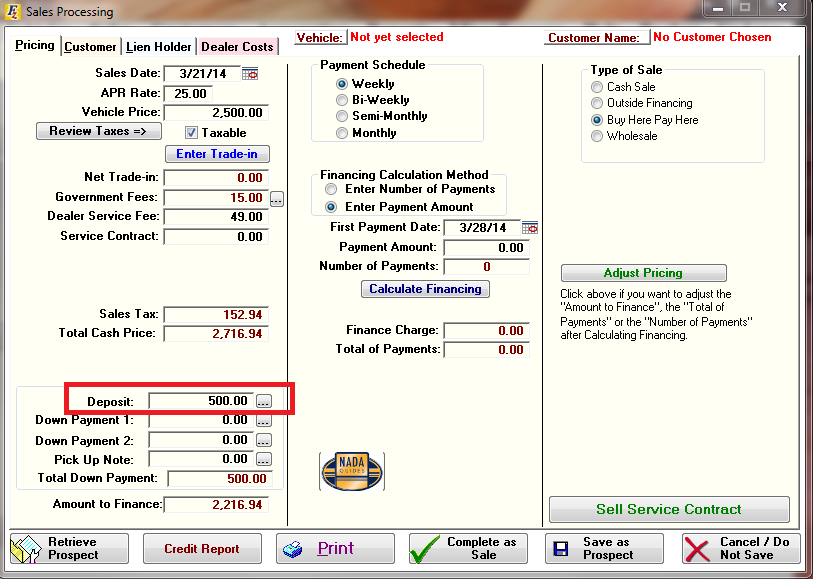 After entering the amount, a Deposit window will open asking you information about the deposit you are receiving.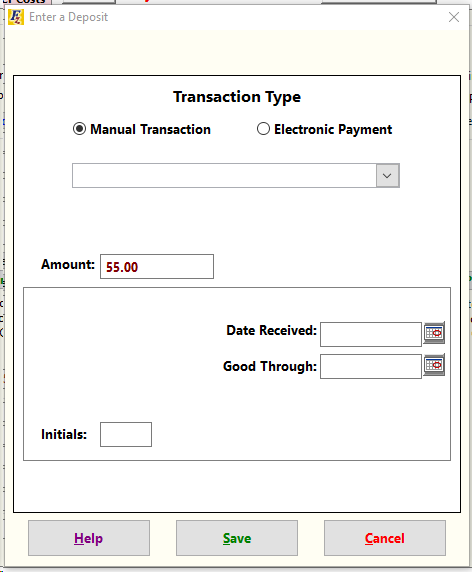 Enter the Transaction type, as "how" you received the deposit, your initials, and indicate whether the deposit is received. (clicking "No" will save the information when you save the prospect, but not actually save the deposit)
Clicking on Sales>A-Deposits will bring up the Deposits Screen where you can manage all your open and closed Deposits.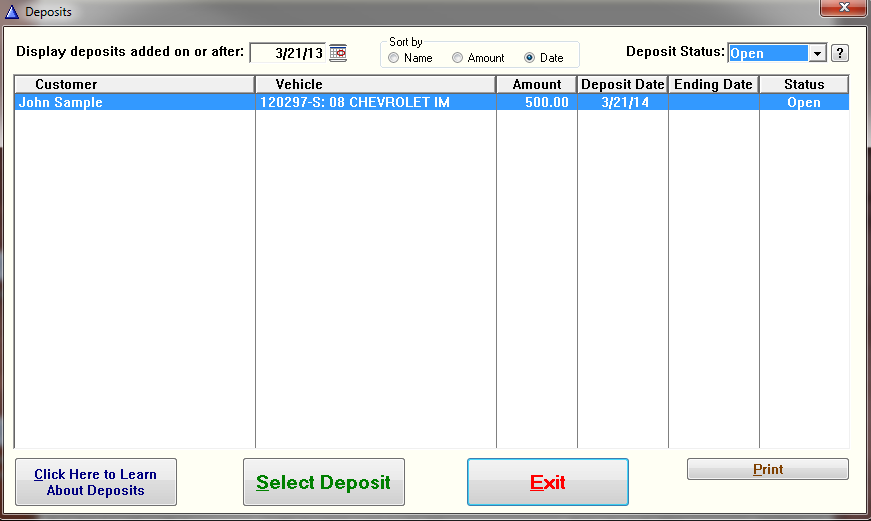 Select any Deposit, and you have the option to Delete or Refund the Deposit, or Mark it as kept!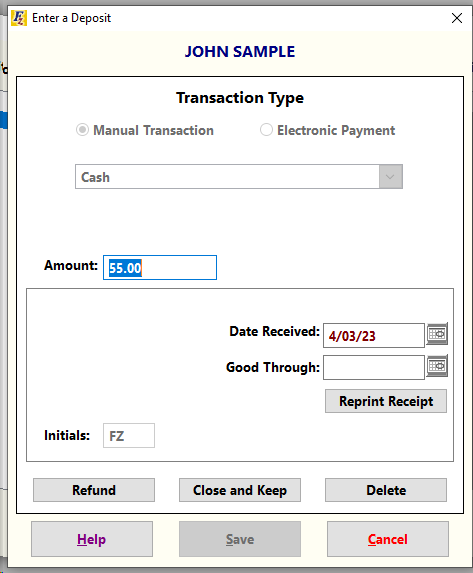 ** If you attempt to sell a vehicle that someone has already made a deposit on, Frazer will prompt you.