Help > 6 - Pay for Frazer gives you a link to pay for the Frazer software even in times when our call center is not available.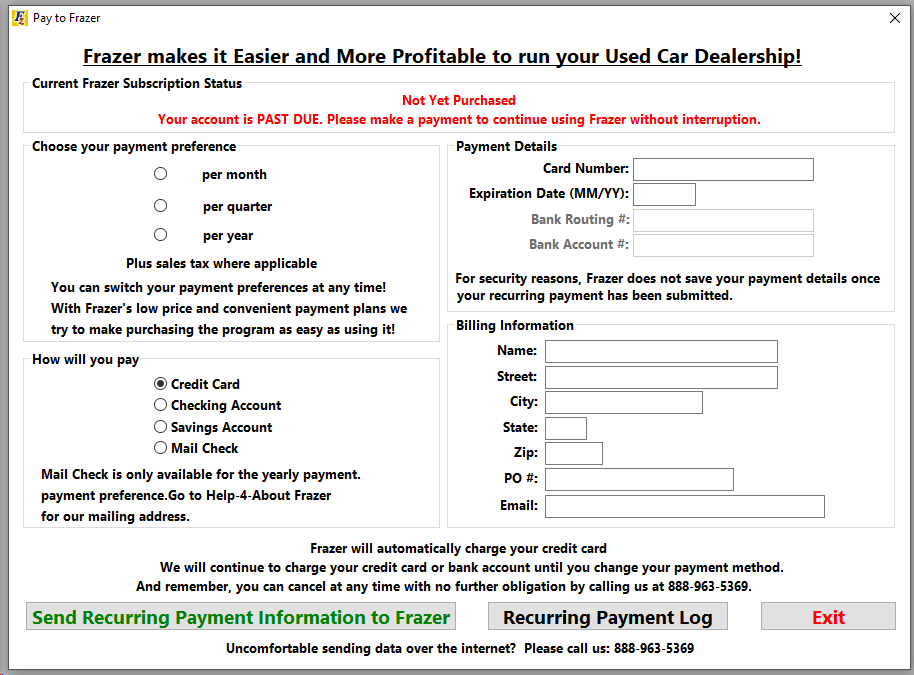 Frazer will prompt you for your payment schedule preference, method of payment, and payment details.

Note: Frazer requires a card or account on file for Monthly and Quarterly schedules. If your card changes or you need to remove your card simply pop back into this screen and update your card's information. Should you need to cancel the service, please give Frazer a call at 888-963-5369 to speak with a member of our Client Services team.
As always, if you're not comfortable providing sensitive payment information over the internet feel free to reach out at 888-963-5369 and one of our friendly customer support representatives will be happy to help in any way we can.
Note: Services, such as premium forms subscriptions, vehicles valuation guides, or CRM tools are added and paid for over the phone.