Frazer is excited to announce an integration with Monroney Labels. Monroney Labels are like a window sticker for your used cars with advanced features (just like what you would see on a new car lot). Monroney is available either on the vehicle information page in your inventory or by navigating to Vehicles > M - MonroneyLabels at the top of Frazer.
Accessing Monroney from the vehicle menu / Initial Setup
To get started, click the Monroney labels logo from the Vehicle information screen.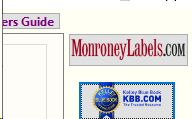 From there you will be given some more information about the integration.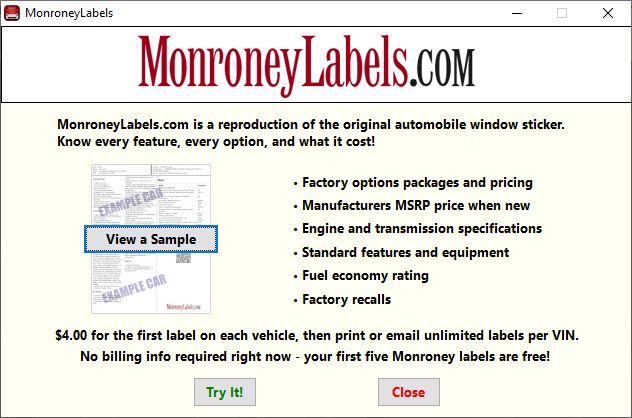 If you have used Monroney Labels in the past, you may enter the email address into the window to connect your existing Monroney account to Frazer. Otherwise, enter the email address you would like to use for your Monroney account.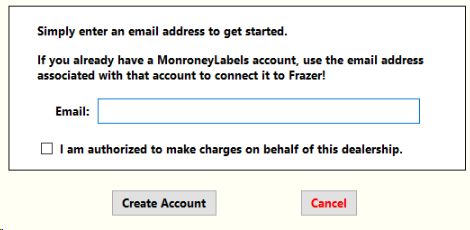 Once you click "Create Account" Frazer will prompt you with one of two responses based on whether you have payment information on file with Frazer.
With Payment Information on file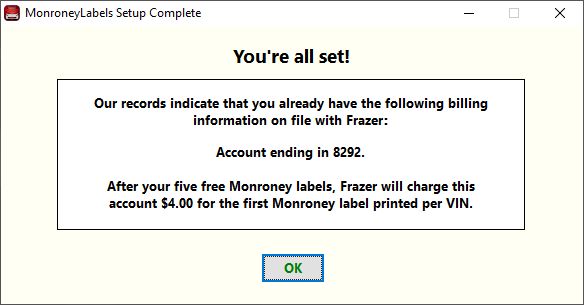 With Payment Information NOT on file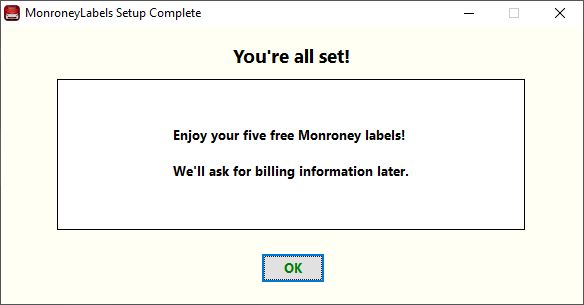 Once set up, Monroney provides five free Monroney Labels. All subsequent labels will cost $4.00 per label (plus tax). The card (or account) you have on file with Frazer will be charged for each label printed. Once a label has been printed for a VIN, it may be reprinted as many times as needed without any additional charge.

Any labels printed will generate a charge and a receipt in real-time. The receipt will be delivered via the e-mail associated with Monroney and will look like this:

Accessing Monroney Labels from the drop-down menu
To get started, navigate to Vehicles > M - MonroneyLabels and click on the option. From there you will have the option to either select a vehicle from inventory OR to do a quick search by VIN for the vehicle you would like to print for.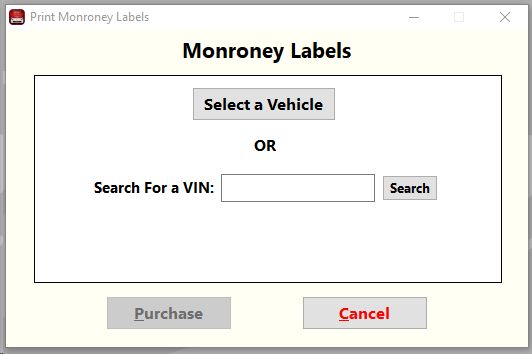 Once you've made a selection, choose "Purchase." This will charge the card on file and present with the option to print the label (or reprint if you previously printed a label).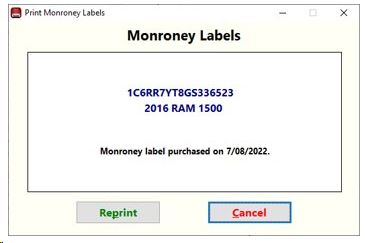 Reporting
At this time, Frazer has future plans for reporting on Monroney Labels printed. Stay tuned for a new report in future Frazer updates!