Frazer tries to provide programming to tailor the functioning of the system to the laws of the state that you are operating in. These may include specific tax rates for various municipalities, state specific forms or interest and late fees limits Because of this, the functioning of the system may be different from one state to the next.
New York Department of Taxation and Finance
New York State Department of Motor Vehicles
Default Fees
Frazer Provides a System Option to set your Default Government Fees. Check with your local agency to verify the correct amount for your area.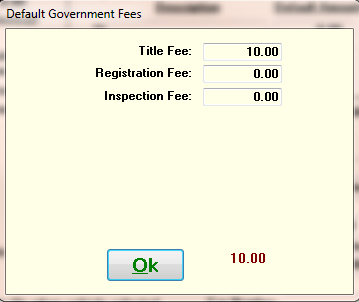 Vehicle Types
For Dealers in New York, there is additional functionality in the Vehicle Type screen to select a vehicle and change it's "type" by clicking on the "Change Highlighted Type" button.
This screen is available from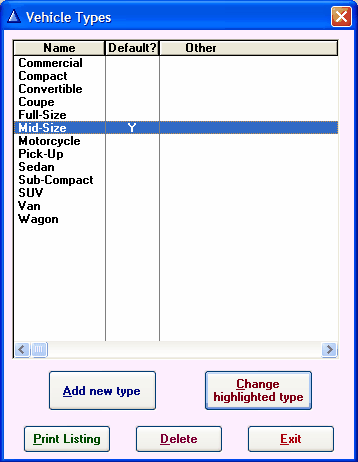 The following screen appears after clicking "Change Highlighted Type". For this example, when the Vehicle is designated as Mid-Size in the Vehicle file, the 'Car - 4-Door' box will be checked on the Title Application.