Selly Setup:
If you're already signed up with Selly (and have been using it) or would like to learn more, you simply need to find our integration box. This is located in Miscellaneous > 1 - System Options > 2 - Sales Options 2: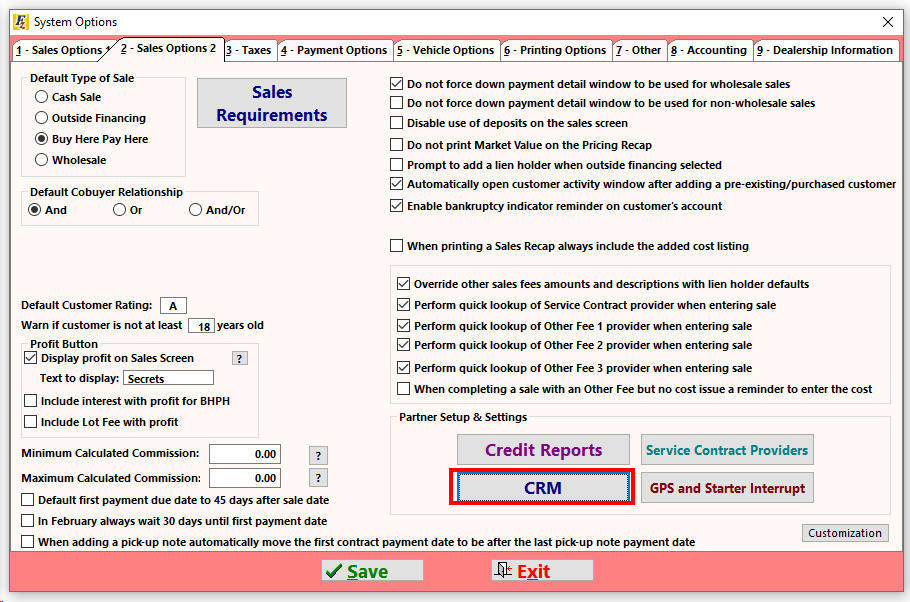 Clicking on "CRM" will open the CRM Window. From there you can navigate to the "Selly Automotive" tab.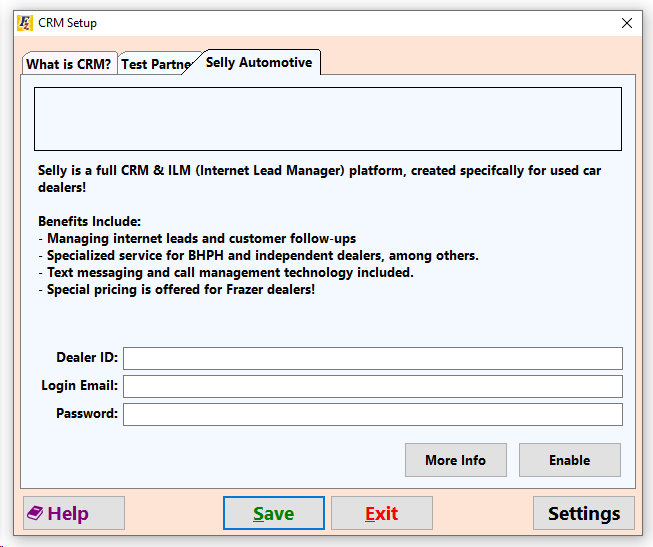 Once this information has been entered you're ready to start using the integration!
Using Selly in Frazer:
Selly's integration works a little bit differently than what some users may be used to. In the past many deals would start in Frazer and then venture to our integration partner, only to be pulled back in. For Selly, you will enter in your prospects right into their program, manage the customer until the sale is imminent, and THEN pull that information back into Frazer.
Within Selly you will:
•Gather information from prospective customers.
•Create deal numbers for prospective customers to look over and decide upon.
•Follow up via voice / text / email.
Once the deal is ready for sale and paperwork, you will push that deal's information into Frazer using the "Send to Frazer" button within Selly.

Select a client on Selly's side and click the "Send to Frazer" button: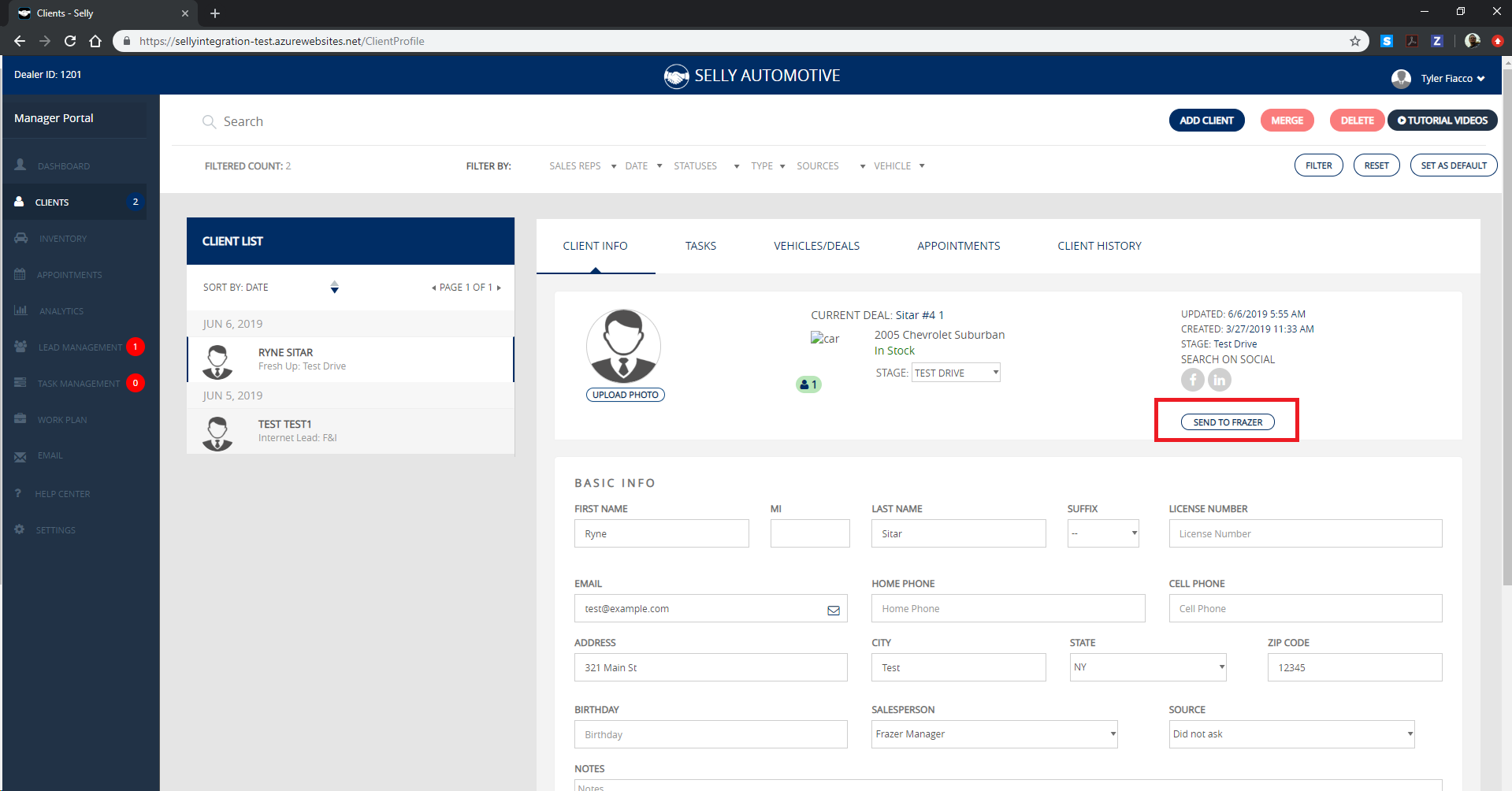 Once a customer is sent to Frazer, we'll hop into the Frazer system, select Sales > K - CRM Leads and pull that customer into Frazer.