Once you've signed up with TextMaxx Pro you will receive an "API Key". This key will operate as your "Customer ID" for Textmaxx Pro. You will enter this API Key where-ever you access the texting settings. You can get there by either navigating to Customers > A - Text Messaging or by navigating to Miscellaneous > 1 – System Options > 10 – Integrations and clicking the "Text Messaging" button.
Once opened, click on the "Textmaxx Pro" tab.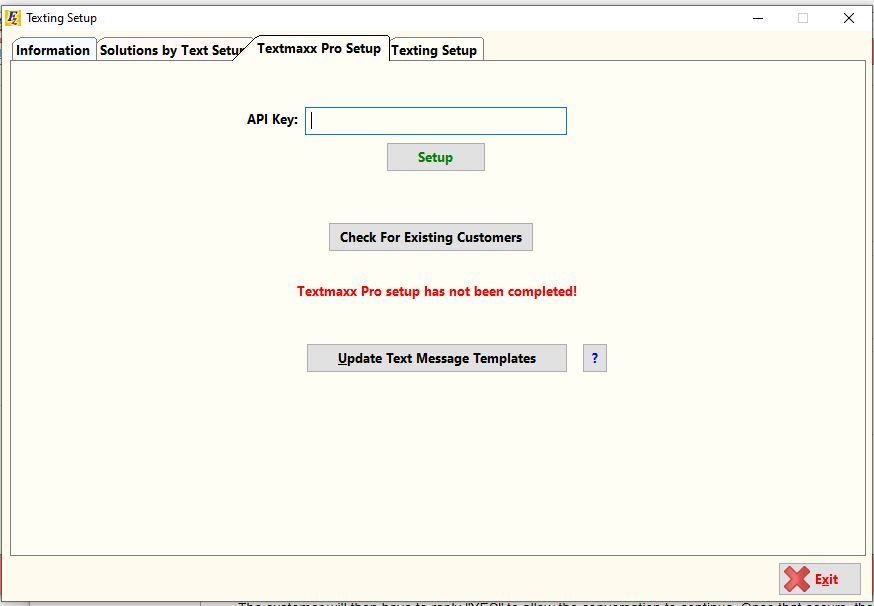 Once you've entered your "API Key" click "Setup."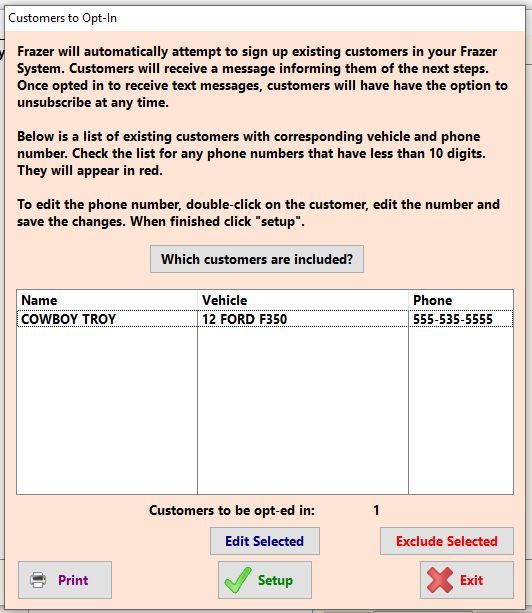 You will be presented with a list of customers to opt-in.
Note: Only completed sales with a valid phone number entered into Frazer will be opted in. If you don't typically use the special cell-phone field when entering a customer, no worries, Frazer will attempt the "Home" phone in the event that nothing is entered into the cell phone field.

For a full accounting of exactly who is included by default be sure to click the button (as noted on the screenshot above) labeled "Which customers are included?"

Once you click setup you will be prompted for how you want the opt-in process to go. Textmaxx Pro requires "affirmative opt-in". What does that mean? Basically, all of your customers will be sent a text prompting them to opt-in to text messaging. As you complete sales going forward, you will be able to auto opt-in new users.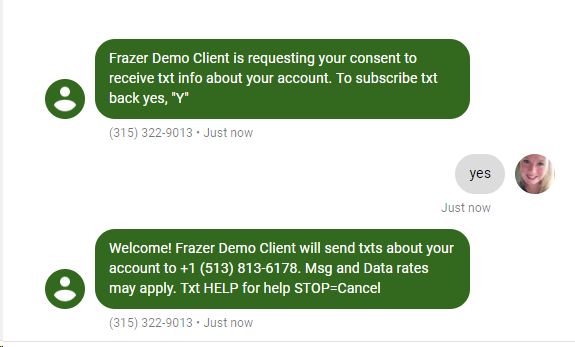 Existing customers will need to opt-in to receive texts.
For information on using the integration, click here.

Textmaxx Pro Templates

To update templates, you will be required to log into your portal.

How to update templates
Frazer strongly recommends refraining from creating new templates without some help for specific (read compliant) wording from either a trusted attorney or Textmaxx Pro themselves.
The first step is to reach out to Textmaxx Pro to receive credentials to the portal. They can be reached at 866-367-6889.
Log in to the portal: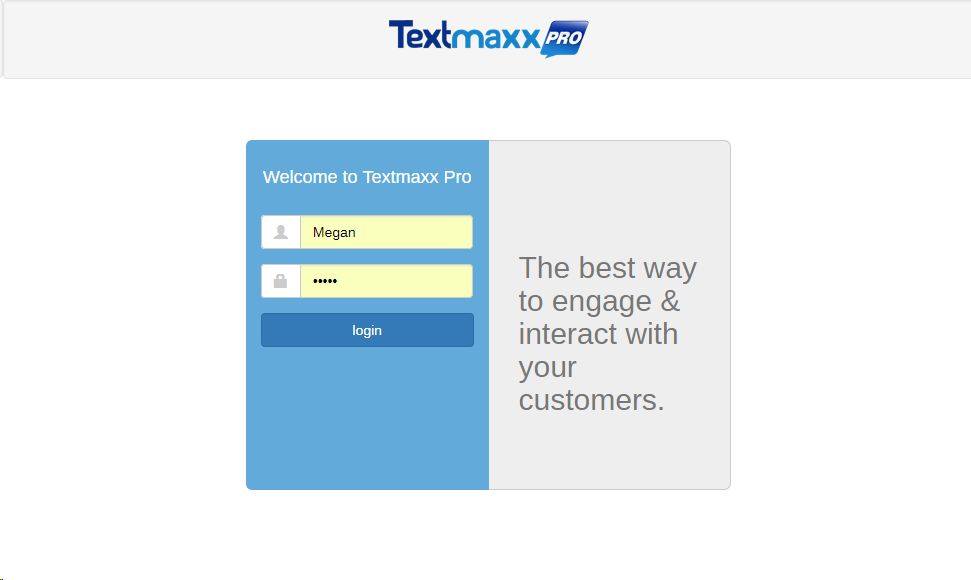 Enter your credentials and then navigate to the "add new template" area underneath the "Cells" section of the portal.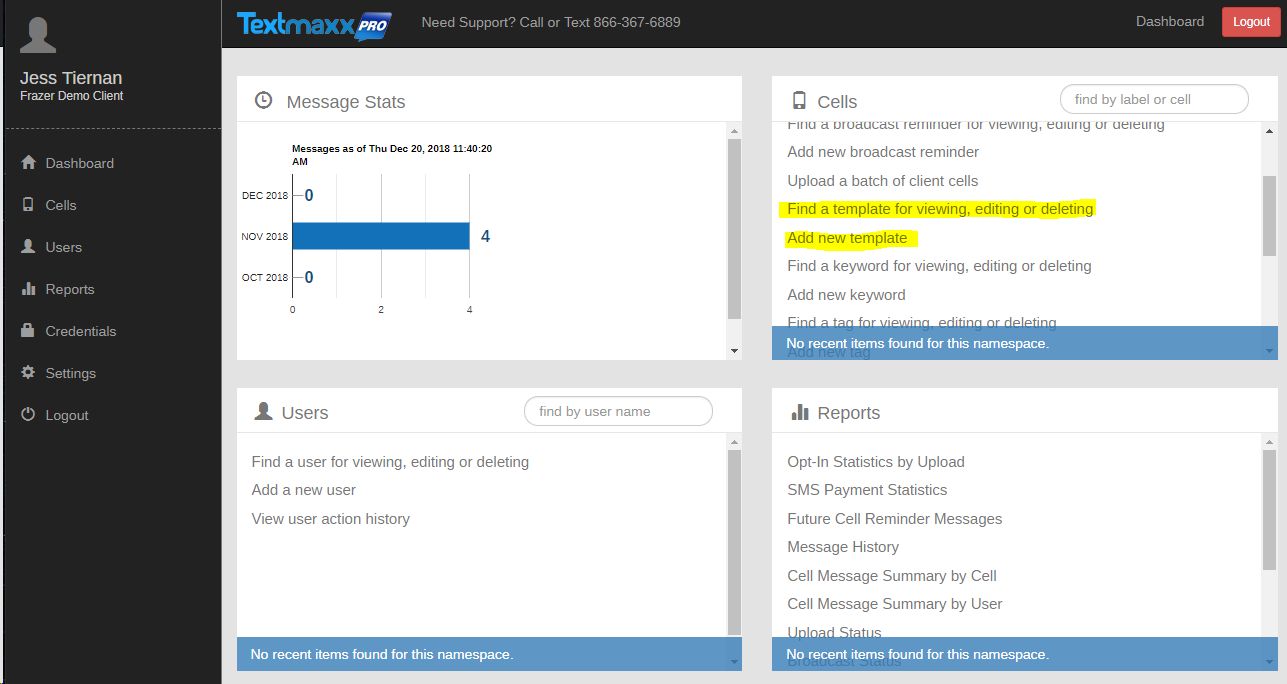 Click here to jump back to the "how-to" for the texting integration.
Textmaxx Pro provides a special form "Consent for Text Messaging." Simply give Frazer a call at 888-963-5369 to get the form added to your forms library.