The Dealer Business License Tax (or Dealer License Tax) is a tax imposed by the local government on the gross receipts of the business. The tax rate varies based on the category of the business.
---
In Frazer, the Dealer License Tax is calculated on: Vehicle Selling Price - Trade + Doc Fee.
---
To set the rate for the Dealer License Tax, go to Miscellaneous >> 1 - System Options >> 3 - Taxes. Enter the tax rate as provided by the local district, making sure to remove the two zeroes directly after the decimal point (i.e. 0.00100000 should be entered as 0.10000000).
---
To obtain report showing the amount of Business License Tax owed, go to Reports >> 2 - Sales Reporting >> 6 - Dealer License Tax Report.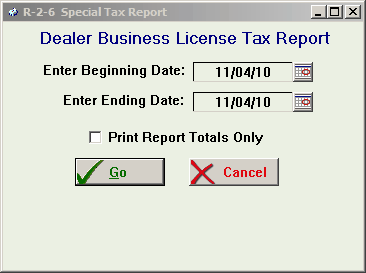 ---
Enter the desired date range. To see total amounts only, check the box to "Print Report Totals Only".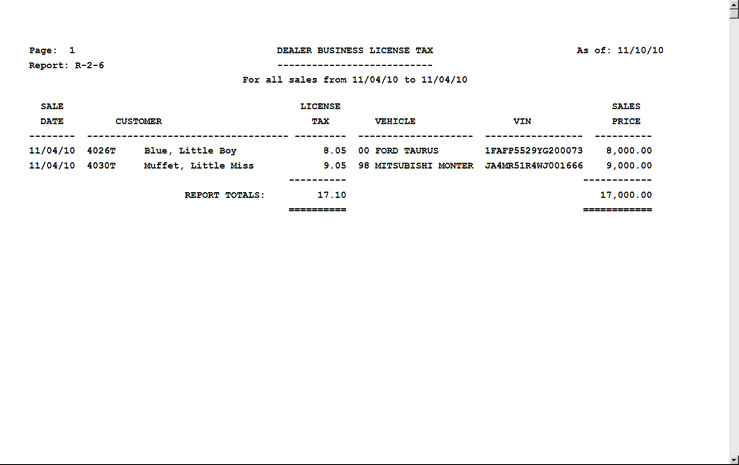 ---
The Dealer License Tax also appears in the Miscellaneous section of the Company Sales Total report, found by going to Reports >> 2 - Sales Reporting >> 1 - Sales Totals.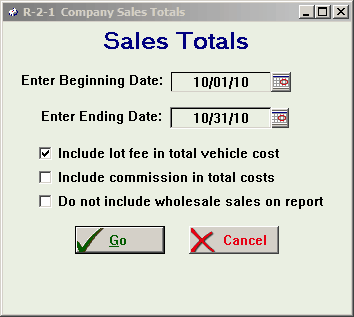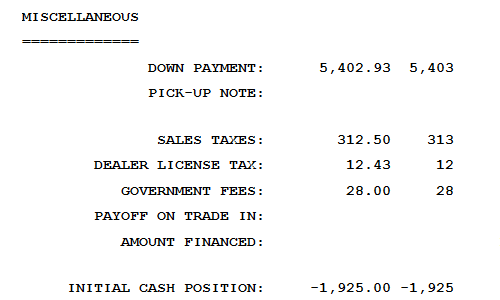 ---