You can pull a Credit Prescreen for both customer information entered in their "Enter Sales" screen,
and for existing customers by clicking on "Customer Activity" (both at the top of the screen in Frazer).

From the Pricing Tab in Enter Sales, click on the "Credit Prescreen" button.
After clicking the "Credit Prescreen" button, you will see the screen below.
If everything has been entered in correctly, press 'Prescreen this customer!'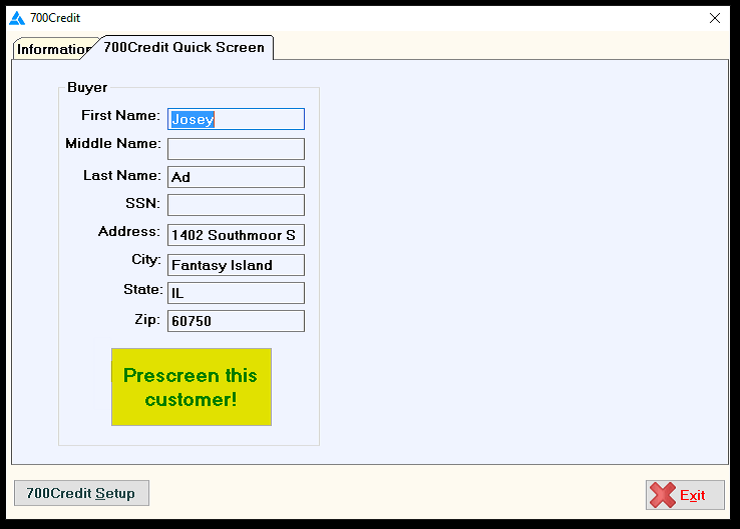 Here is a sample result.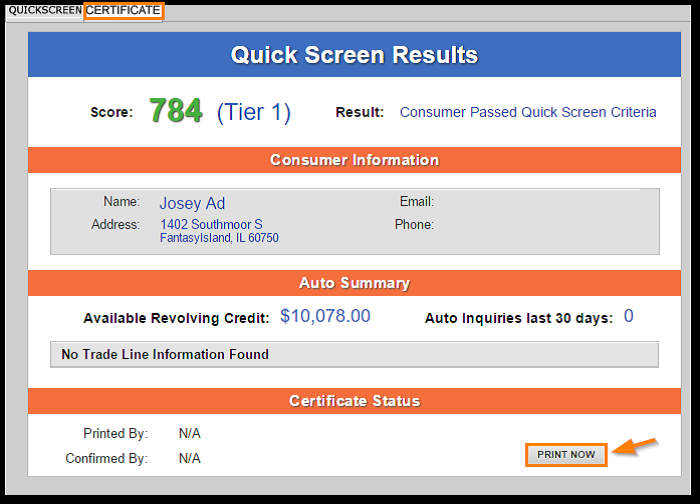 You may click on the Certificate tab or Print Now button to print a certificate.
Interpreting Prescreen Results
There are four possible results from running a presreen:

®Pass/Score – The applicant met the score cutoff selected by the dealer and the prescreen criteria of
the bureau.
®Fail/Score – The applicant did not meet the cutoff score selected by the dealer.
®Decline – The applicant did not meet 1 or more of the following: (The reason for the decline is not
returned/identified for your review.)
o Credit score is below 500 – automatic decline per credit bureau
o Minimum age of 21
o No open bankruptcies
o Minimum 1 satisfactory trade
o 1 open credit trade line 36 months old or older
o Applicant has opted out of prescreen credit offers
(http://www.consumer.ftc.gov/articles/0148-prescreened-credit-and-insurance-offers)
®No Hit – The applicant could not be found.
If an applicant Passes the prescreen, a certificate is generated.
Below is a sample certificate that is required to be given/emailed/mailed to the consumer after the Prescreen is run.
VIEWING PREVIOUSLY PULLED REPORTS
You can view a Quick Screen report that has already been pulled by going back to the "Credit Prescreen"
button and pressing the new "View Report" button.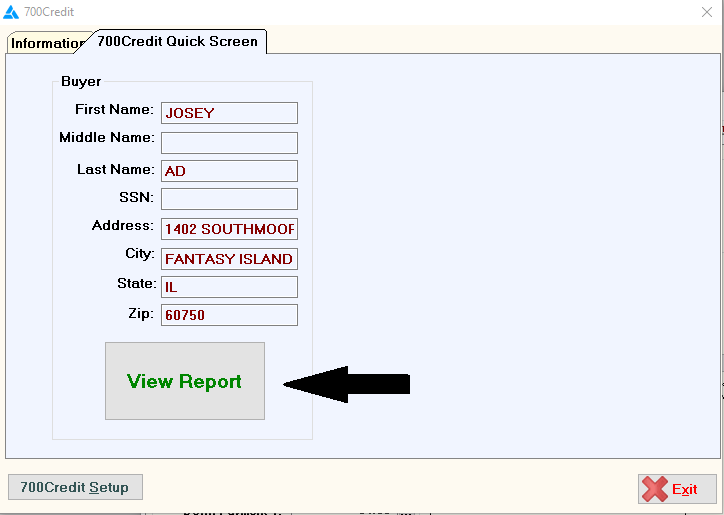 Also, To review a listing of previously pulled reports, the dealer can click "Miscellaneous" at the top of the screen,
and then "9- Pulled Credit Reports".
This screen will allow the dealer access to previously pulled credit report information, as well as a link to the 700 Credit
Compliance Dashboard. (The Credit Compliance Dashboard is 700 Credit's online login resource. You can click the button
below and get logged in immediately.)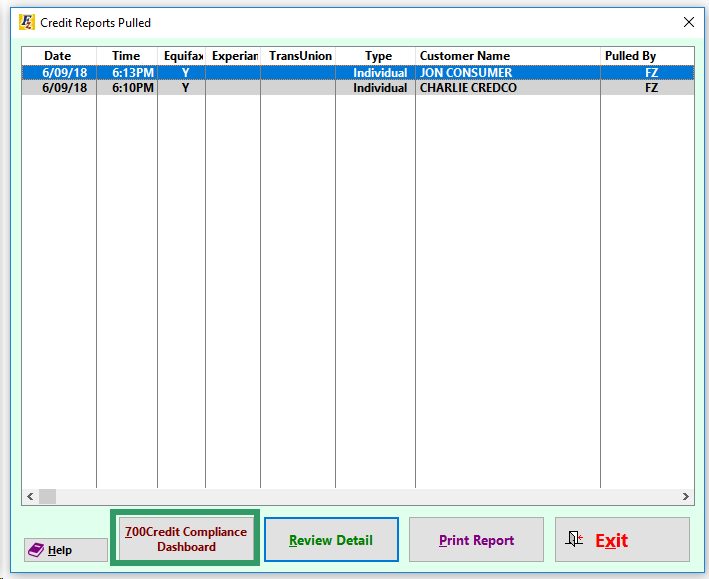 If you have any additional questions on the Frazer system, please feel free to contact Frazer's support line at (888)963-5369.