This screen is accessed from the Integrations tab under

>>

Once enabled, you can pull a

report from the Vehicle screen.
To get started, click on the CARFAX logo in the bottom right of the integrations tab.

From there you will be presented with a link to log in to CARFAX.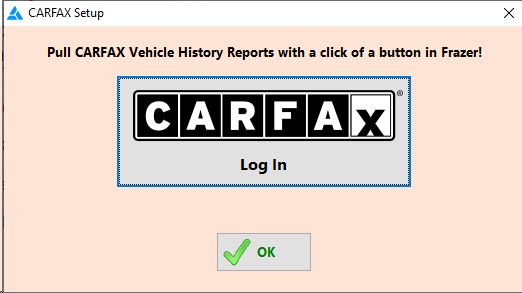 You will be prompted to log in (if your credentials for CARFAX are not already saved on this PC). You will use the same credentials that you normally use to log into your CARFAX account.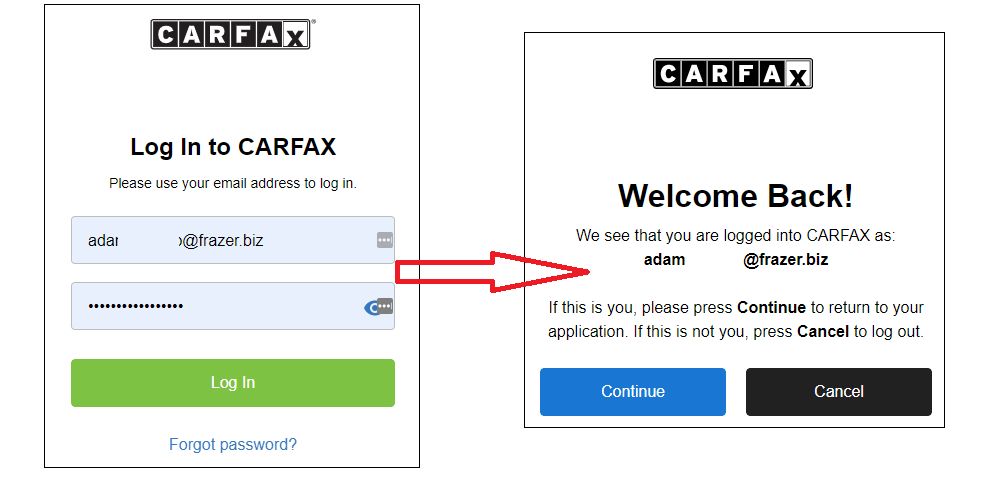 Clicking "continue" will link your CARFAX account with Frazer, and allow you to pull a vehicle history report from the vehicle file. Simply look for the CARFAX logo.