Frazer can print to two different check formats : a 1 check per page style, or a 3 check per page style.
Once you decide on the check style you want, you also need to align them in Frazer.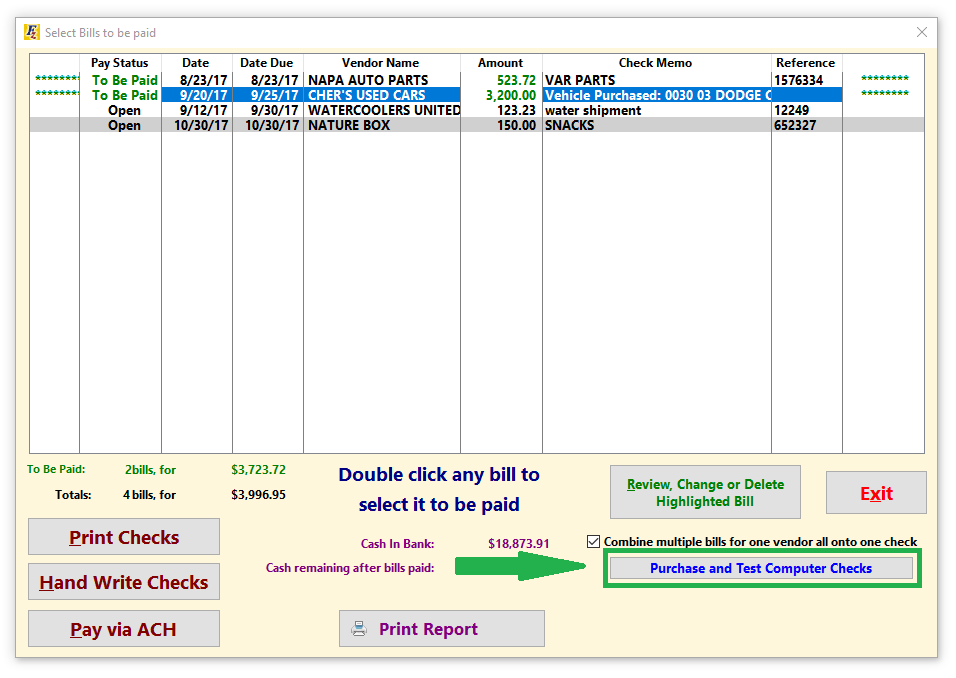 To access check ordering and alignment options, click

.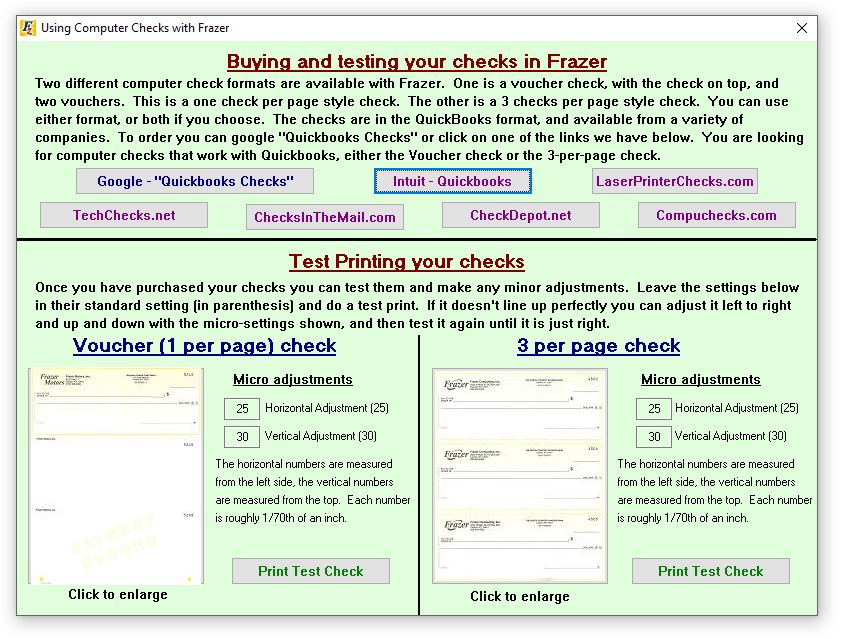 This area includes various buttons near the top that link to different websites where you can purchase checks that work with Frazer.
This area lets you align and test print your checks before printing actual checks.
Once you've ordered the check style of your choosing, place some of them into your printer's paper tray.

Click Print Test Check under the check style you're using.
If the check test prints fine, you're good to go and may close this screen.

If the checks are out of alignment, use the Micro adjustments adjust them.
Increasing the adjustments will move the check info down and to the right.
Decreasing will move the info up and to the left.
Back to Pay Bills or Print Checks