Click here to skip to Privacy Notice information.
Customer Opt-outs
Most dealerships will not sell or share customer's information with other companies outside the dealership itself. In some cases, a dealership may be sharing and not even realize it, such as when using Frazer's SiriusXM integration.
What if a customer requests, as part of the sale that, they're info not be shared with any outside companies?
The good news is that Frazer makes it easy to "opt" a customer out of non-public disclosure. To do that you can either check the box on the "Customer" tab of "Enter Sales" or in Customer Activity >>B) Customer Processing>>A) Customer information and costs.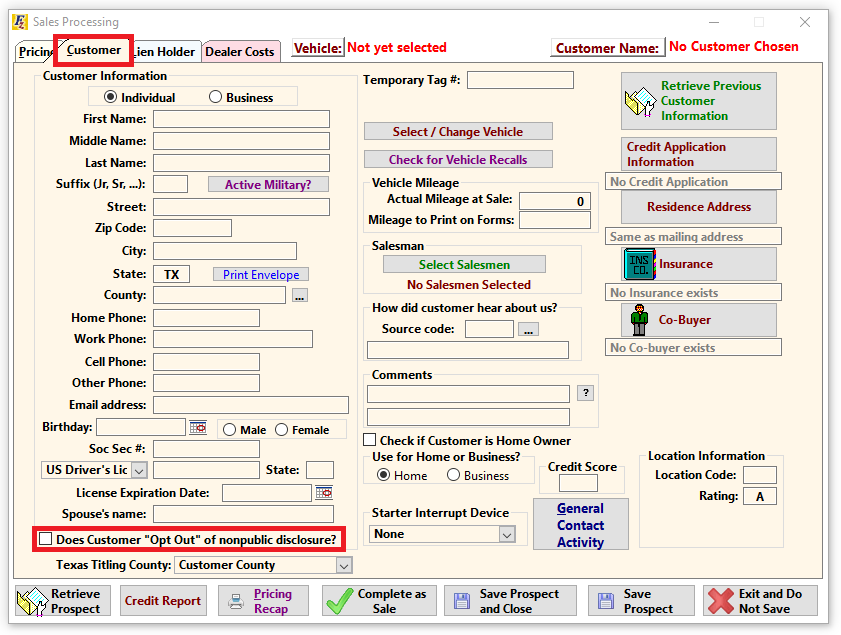 Or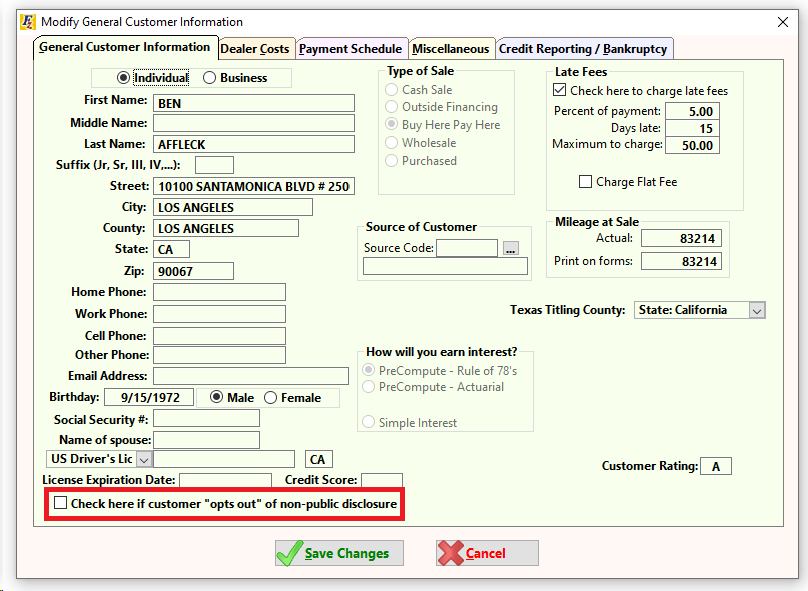 Privacy Notice Setup:
Protecting the privacy of consumer information held by "financial institutions" is at the heart of the financial privacy provisions of the Graham-Leach-Bliley Financial Modernization Act of 1999. The GLB Act requires companies to give consumers privacy notices that explain the institutions' information-sharing practices.
To set up "Privacy Notice Defaults", navigate to Miscellaneous>>1 - System Options>>6 - Printing Options and look for the "Privacy Notice Setup" button. Here you can set up your Privacy Notice defaults.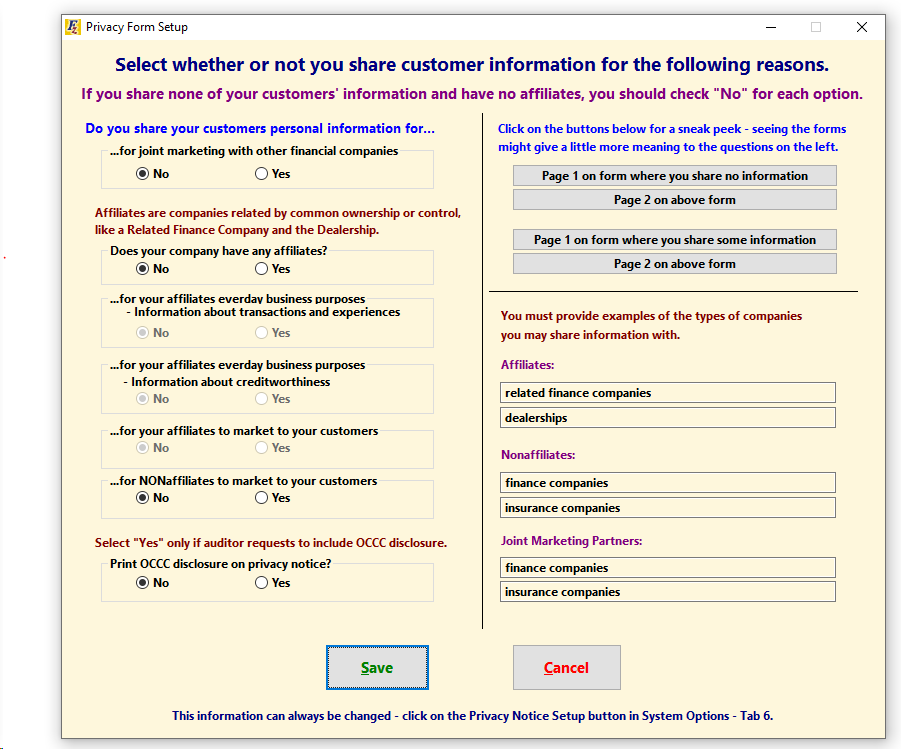 Should the answer be "yes" to any of the questions on the left, you have the ability to edit the boxes to the right to tailor the notice to specifically how you run your business. As you make changes, you can view print previews (of sample forms) using the buttons in the top right.