Frazer provides access to the federal government's safecar.gov website. To access Safecar, simply click the "Check for Recalls" button on the "General" tab of any vehicle in inventory. This will bring you to the website.

Additionally, Frazer automatically copies the VIN of the vehicle. Simply right-click your mouse and select paste. Then check the box to indicate that you're not a robot.

Note: Only check this box if you are, in fact, not a robot.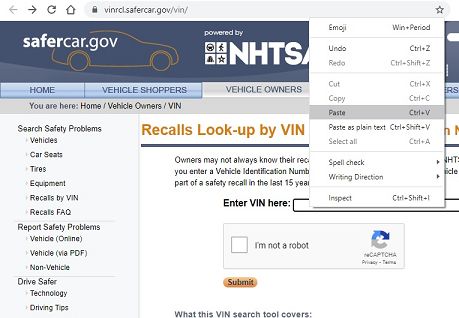 Once the VIN has been entered and the box checked, you will be presented with a report detailing any open recalls for that particular vehicle.

(Click the image below to see the report.)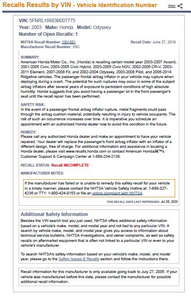 Though a dealership is not necessarily on the hook to make sure all open recalls are fixed, it's a good idea to disclose to any consumer that there is an open recall.
Fortunately, Frazer can provide (on request) a Used Vehicle Recall Status Disclosure. Call Frazer at 888-963-5369 and request the form to be available in Print Forms.