To change a customer's Due Date, go to Customers >> 6 - Customer Refinancing, or under Customer Activity >> I - Refinance This Customer.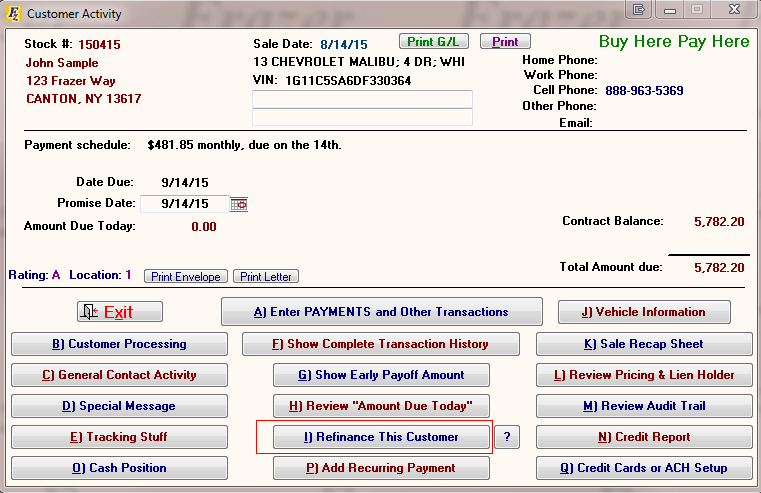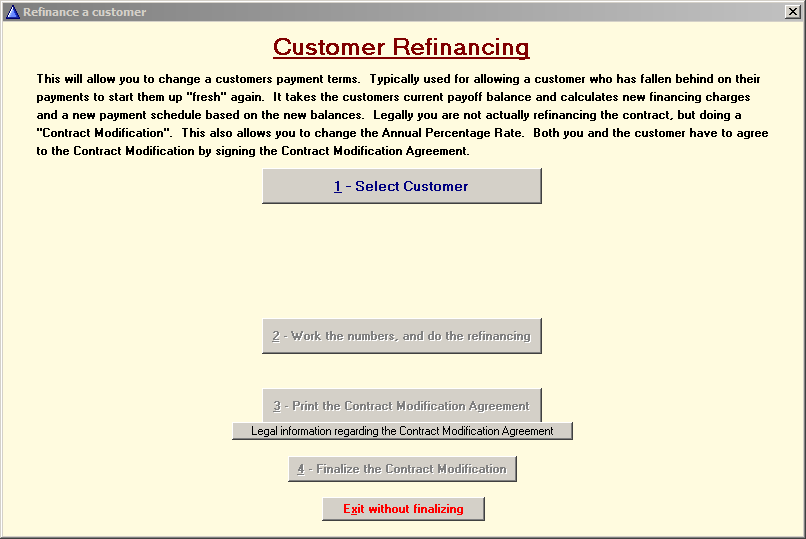 ---
STEP 1: Click on

.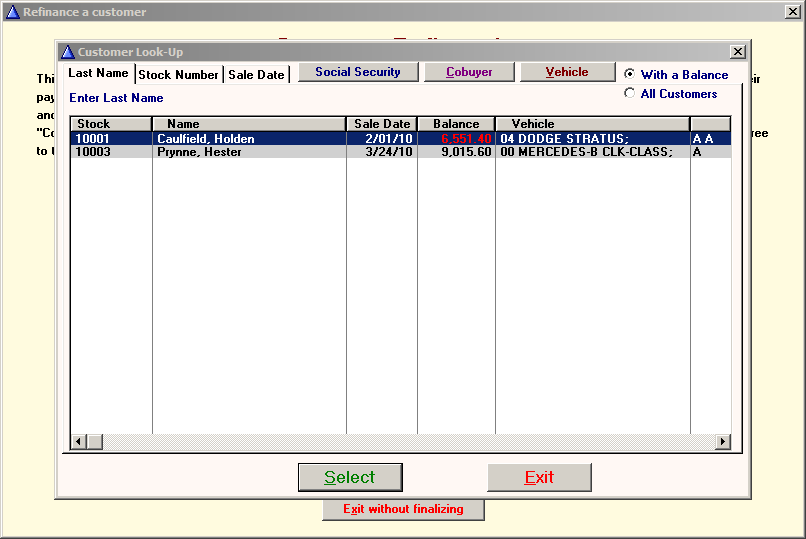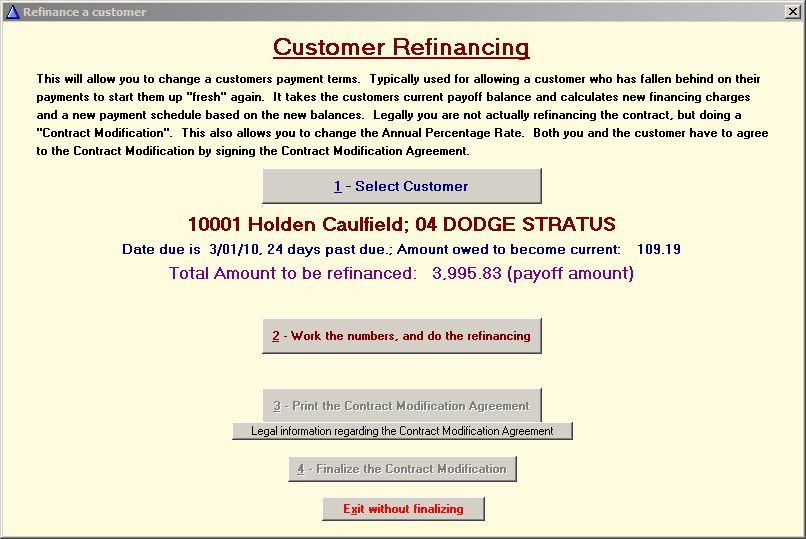 ---
STEP 2: To begin the refinance, click on

.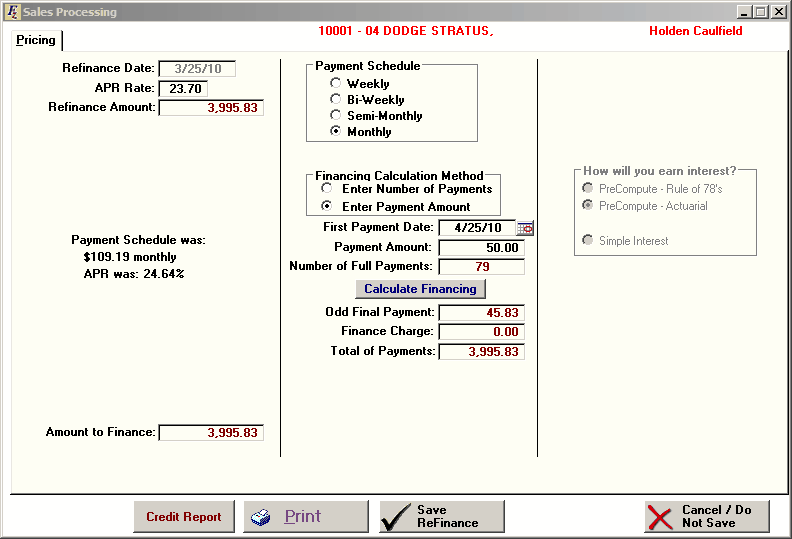 ---
STEP 3: Click on

, as required to complete the refinancing process.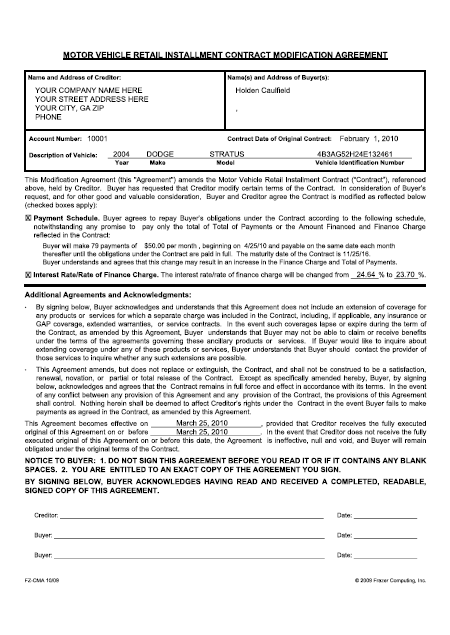 ---
STEP 4: Click

to save the refinance.
Once completed, you can manage the contract modification by clicking the button on the Customer Activity main screen.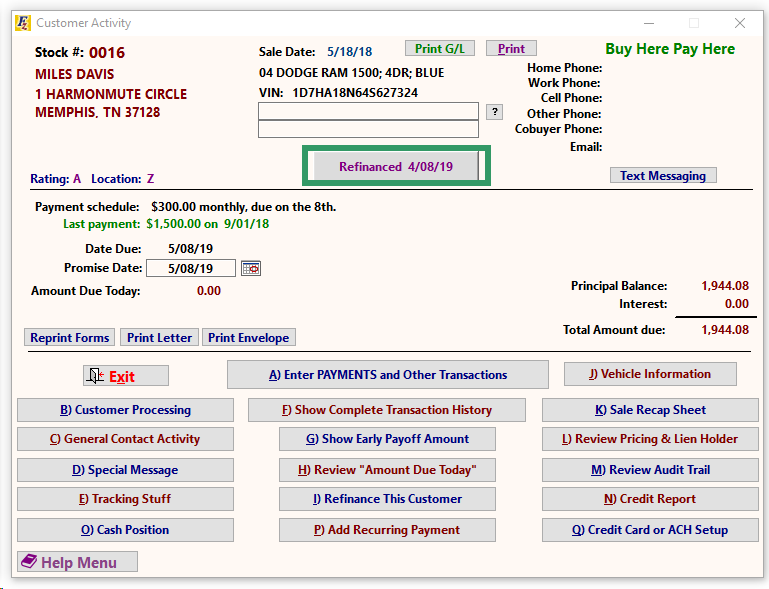 This window will give you the opportunity to print a summary of the modification, the ability to reprint the contract modification agreement, as well as the ability to unwind a refinance.