To ensure that your program is secure, it is strongly recommended that you password protect the program. To begin, go to Miscellaneous → 3 - Password System.

---
As the administrator of the password system, enter and save a Code needed to access the Password System.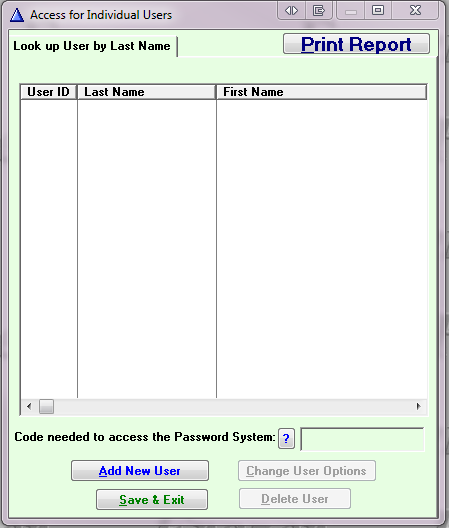 ---
Click on Add New User. In the resulting screen, create a User ID (limited to three characters) and Password. The First and Last Name information is what will display as you log in to the program.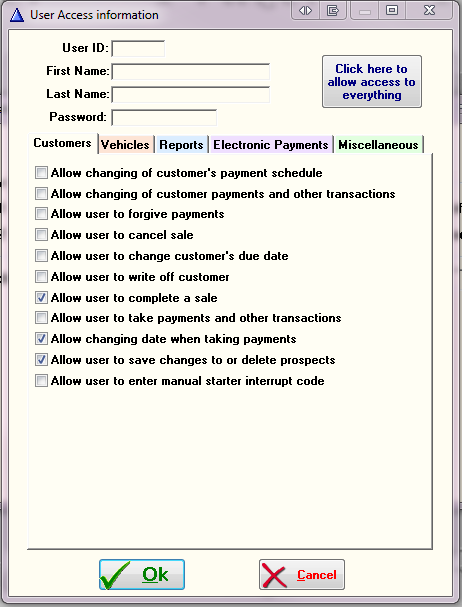 ---
As the system administrator, select the button to Click here to allow access to everything. If creating a user account for someone with more limited access, peruse each tab and simply select the options the user will have.
---
Click Ok to save the user that was created. Then click Save & Exit before exiting the password system.
---
The next time Frazer is opened, a prompt to login will appear.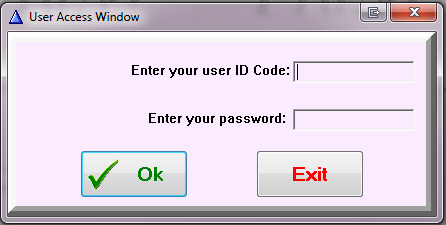 To see an Audit File of significant changes made in the system by specific users (deletions, changing payment amounts, etc.) go to Miscellaneous → 4 - Audit File Reporting. This information is also available specific customer accounts through Customer Activity → Selected Customer → M) Review Audit Trail.
---