Frazer Provides a System Option to set your Default Government Fees. Check with your local agency to verify the correct amount for your area.

---
For Dealers in Mississippi, there is additional functionality in the Vehicle Type screen to select a vehicle and change it's "type" by clicking on the "Change Highlighted Type" button.
This screen is available from Vehicles >> 7 - Vehicle Types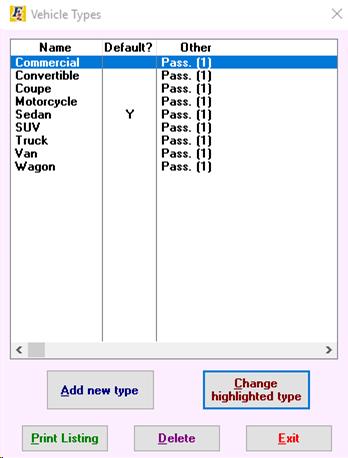 The following screen appears after clicking "Change Highlighted Type". For this example, when the Vehicle is designated as Mid-Size in the Vehicle file, the 'Pass. (1)' box will be checked on the Title Application.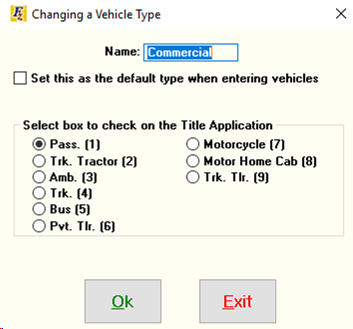 ---