This screen is accessed from a customer's Customer Activity window by selecting

and then selecting

.
Use the Write-Off Processing window to close out a customer's account. There is also an option to automatically add the customer's vehicle back to inventory.
Classification is a required field, but all classifications are user-defined. The business can decide the different categories of write-offs to track.
If the car was recovered, enter the wholesale value of the vehicle. This amount is subtracted from the customer's balance, ensuring a correct write-off. Frazer provides links to all 3 valuation integrations that we offer right from the write-off screen.
If the car is added back to inventory using this screen, the wholesale amount also doubles as the "original cost" of that vehicle.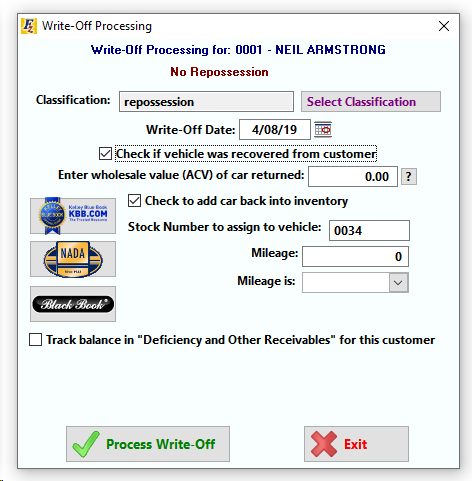 If you plan on taking the customer to court to attempt to receive a judgment (or you just want to track the balance) you can check the box to track the balance at the bottom. Click here to learn more about deficiency and other receivable balances.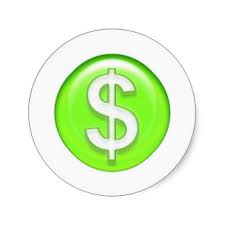 Click Here to see how Write-Offs affect the General Ledger
To repossess a vehicle before completing the write-off, exit this screen, select

and then

(Click button for more information) from the customer activity window.