You can see all previously pulled credit reports by clicking Miscellaneous menu, and then going down to 9 Pulled Credit reports.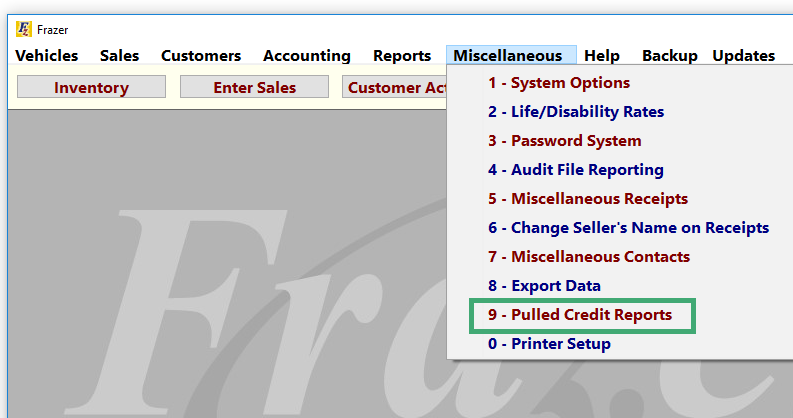 From here you can see a list of all of the credit reports you have run.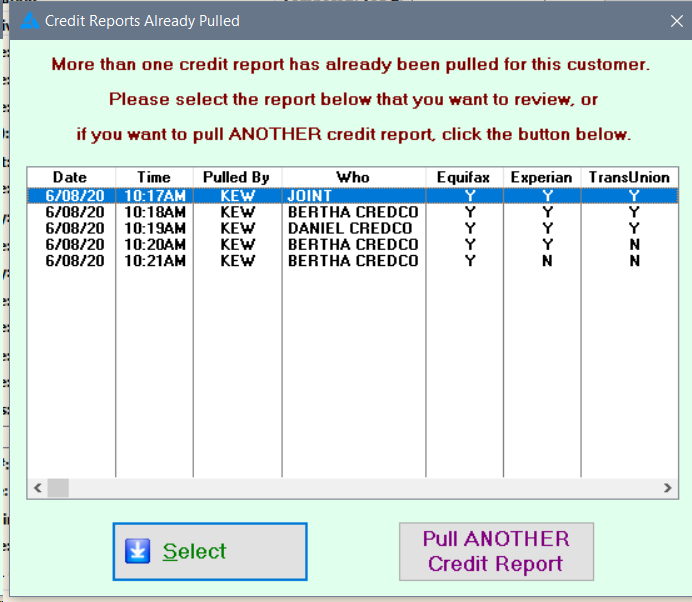 To view the past report you've pulled select the report you would like and click Review Detail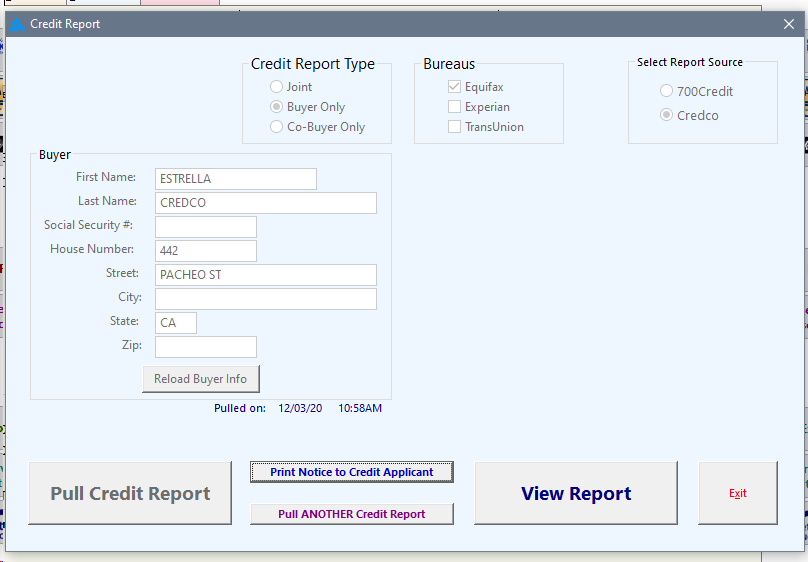 You'll then see the info used to pull your selected report. To view the report you originally pulled click View Report.