| | |
| --- | --- |
| | -Calculates your reserve by using a ratio of two interest rates (the bank's buy rate, and the charge rate to the customer). |
*NOTE : In some circumstances your bank will require the ratio method for calculating reserve. Do NOT select it unless you are told to by your bank.
*Selecting Lien Holder Defaults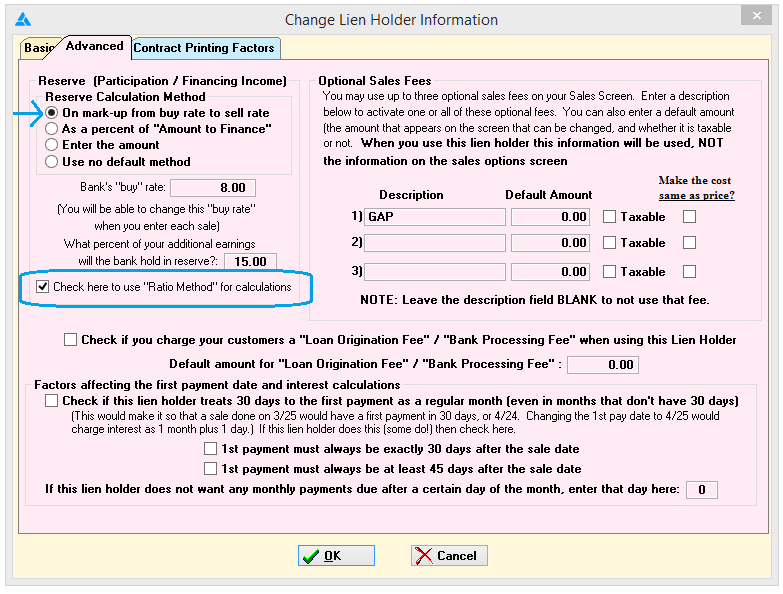 *Below is what the actual sales screen looks like when using the Flat Amount method: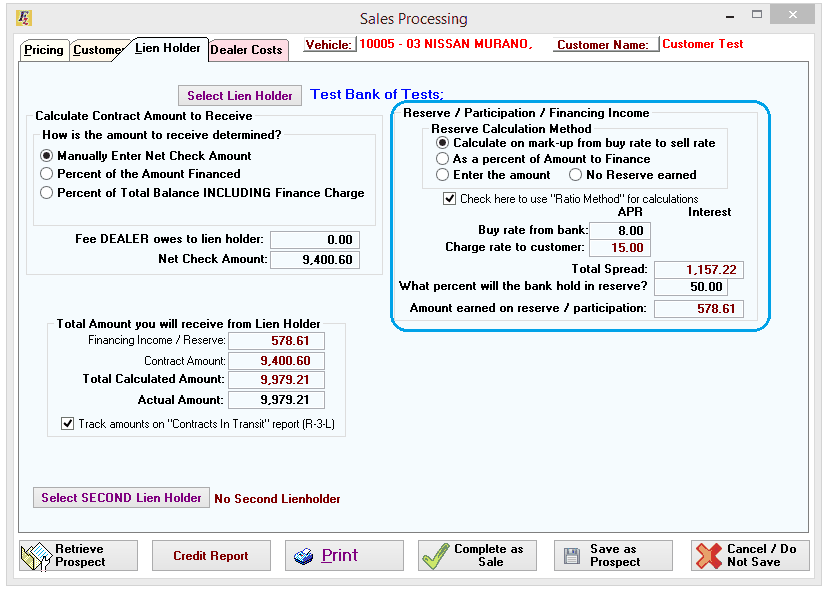 Note : You still need to enter in what percent of the mark-up the bank will hold in reserve, the ratio method just calculates that mark-up in a different way.
Again, this method isn't used unless the bank specifically requires it.