Many dealers offer service contracts or extended warranties to their customers for an additional fee at the time of the deal.
There is a field on the enter sales screen for entering the price to the customer, highlighted by the green box below.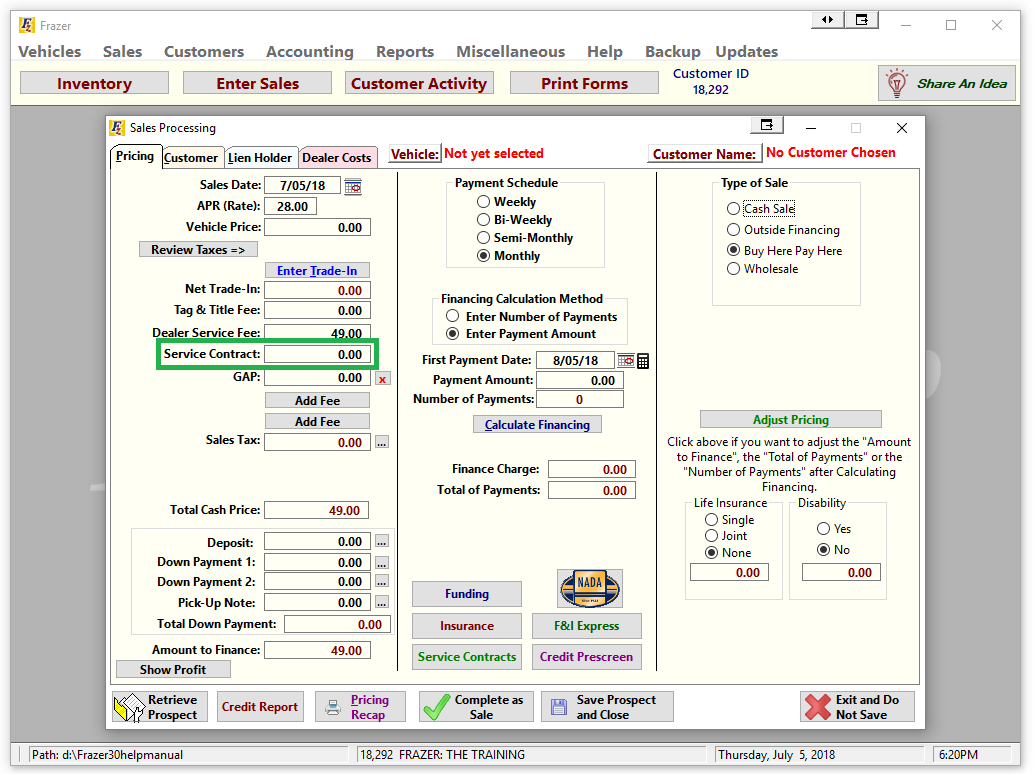 You can set a default price to charge your customers for Service Contracts in Miscellaneous >> 1 System Options >> 1. Sales Options 1 Tab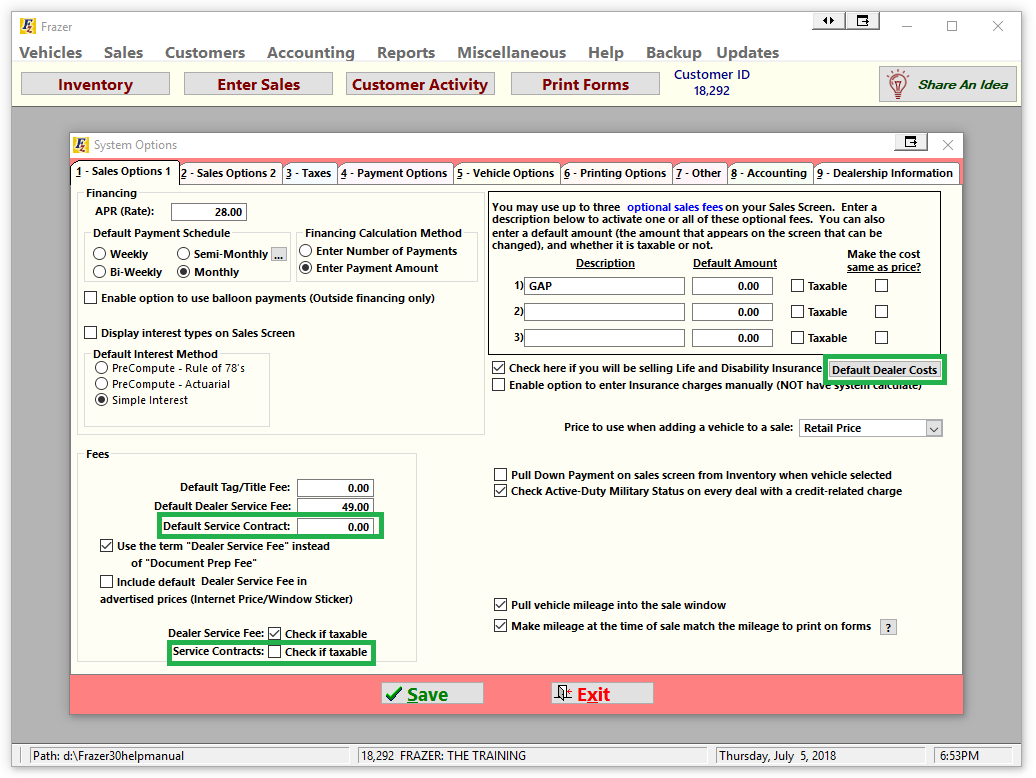 ▪In the same window you can mark the Service Contract as taxable.
▪You may enter a default price for Service Contracts.
▪You can set that default cost under the Default Dealer Cost button highlighted above (see also, the picture below). (The cost that you enter in the Dealer Costs tab of Enter Sales.)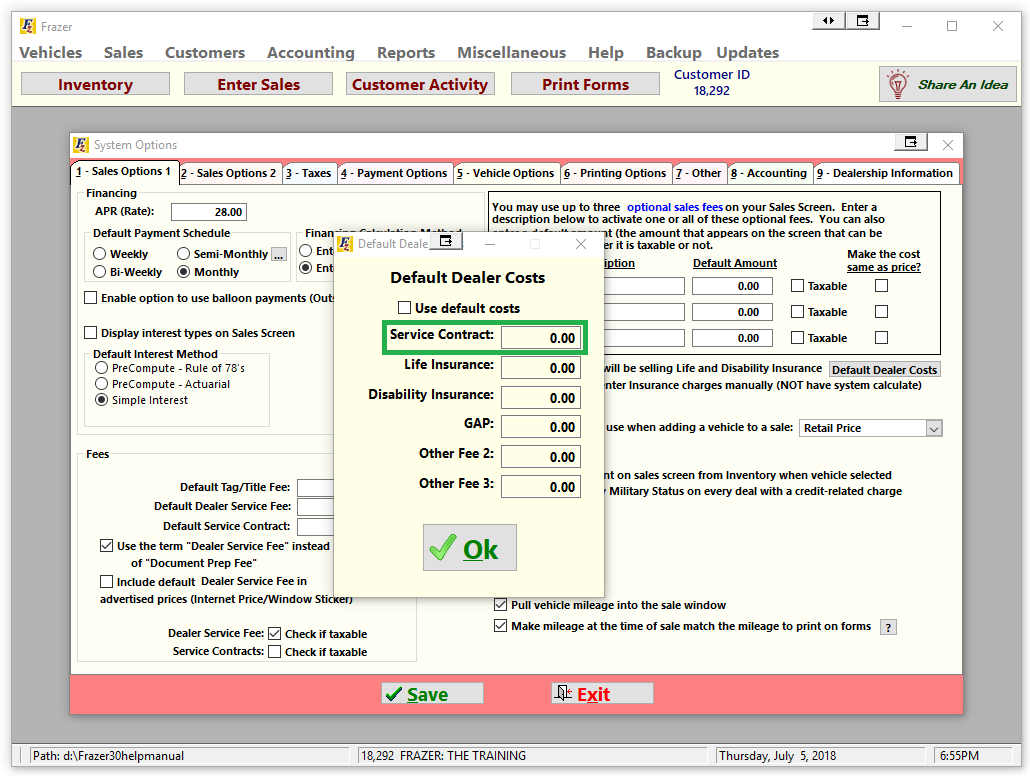 If the cost to you varies between individual sales and you want to enter it on a sale by sale basis, you can adjust the cost in the Dealer Costs tab as you are entering the sale.
You are also able to enter the Terms of the Service Contract in the Dealer Costs tab.
If you forget to add the cost or duration of the Service Contract after you complete the sale, you can edit or add this information by going to Customers >> 1 Customer Activity >> B Customer Processing >> A Customer Information and Costs >> Dealer Costs tab.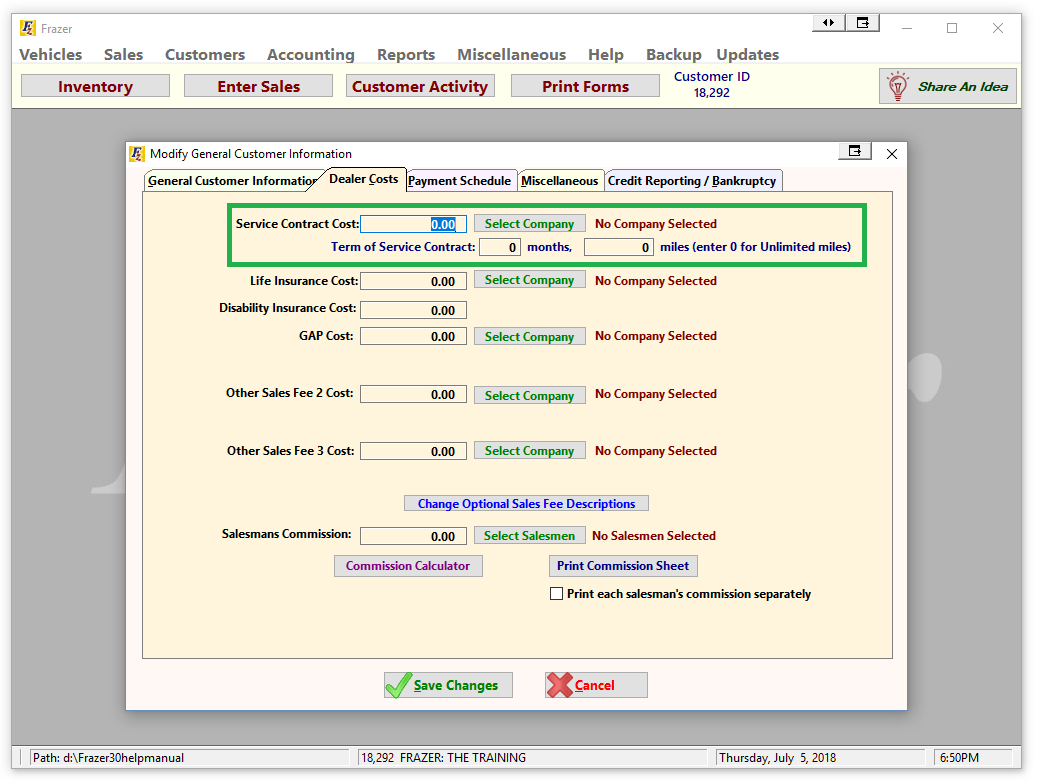 You are able to store the information for all of your service contract providers in Sales >> C-Service Contract Providers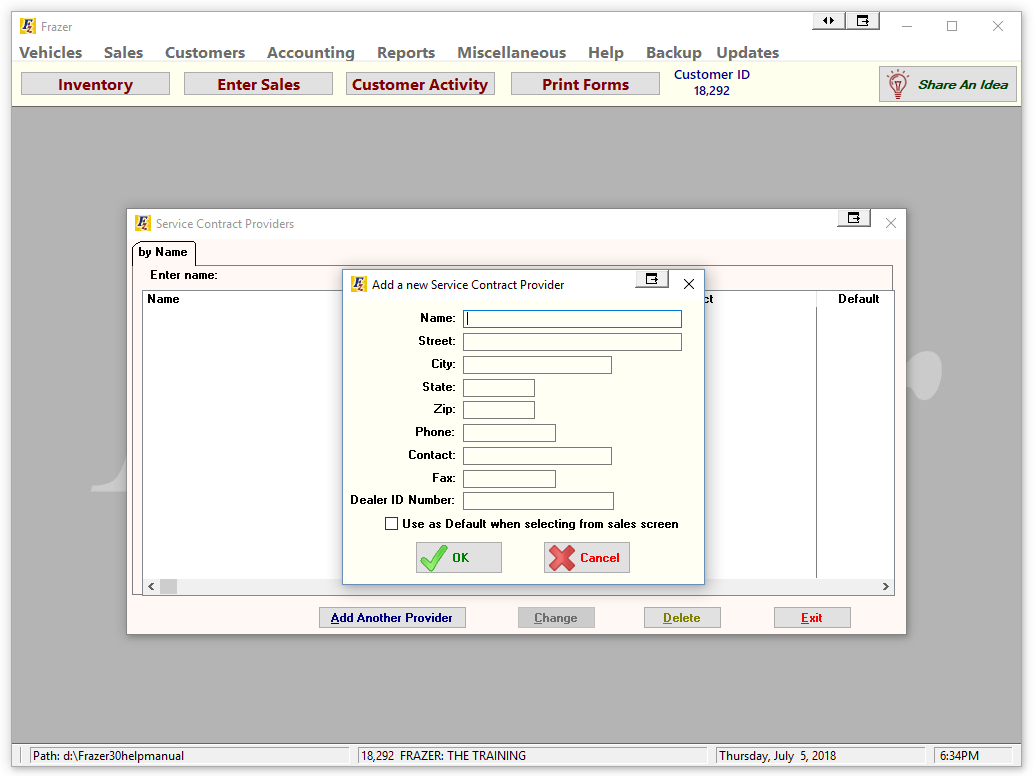 You can also set a pop-up when you add the provider by checking the appropriate box in Miscellaneous >>1-System Options >> 2-Sales Options Tab 2
The dealer cost tab of the sales screen is where you select the Service Contract Provider for that deal.
Click the Select Company button to pull in a list of Service Contract Providers.
If your service contract provider is asking for specific forms that they require, call Frazer Technical Support at 888-963-5369 to see if these forms are already available. If not we can do a Forms Change Request and program the form.