Service Contract Integrations
Frazer works directly with a handful of companies to directly sell service contracts. These companies include: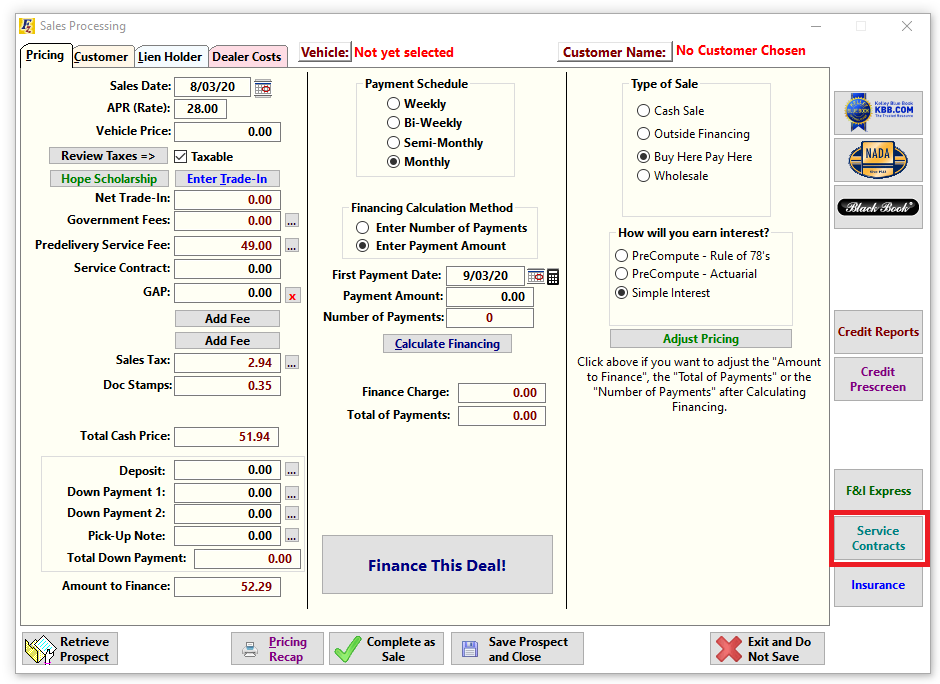 Each of these companies has worked with Frazer to export deal information from a Frazer sale to the company's respective website (or portal) in order to prevent data double-entry and make the sales process more efficient. If you are interested in working with any of these companies Frazer provides a link directly to that company's home page. Once you have selected a company to work with they will provide you with credentials that may need to be saved in Frazer.