To get setup with F&I Express, make sure you are on the most current version of Frazer, first.
(How to Update Frazer)

Click

at the top of Frazer, select a saved prospect, and then click the
F&I Express button, here :

Afterwards, click the button to get set up, here :
From here, click "Download enrollment form".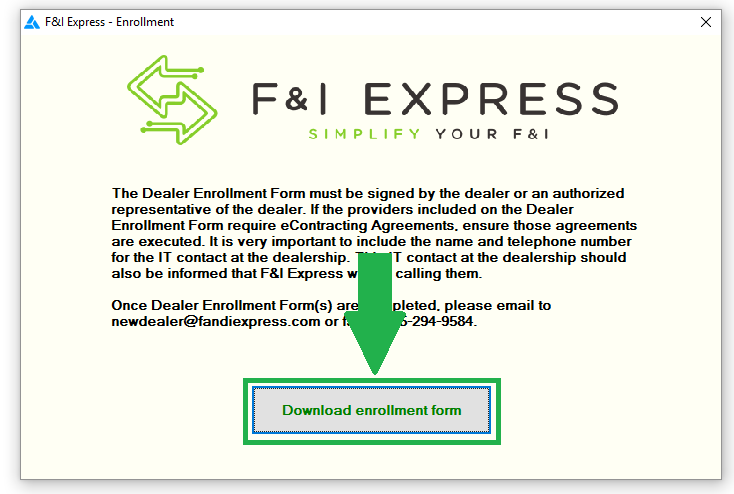 Or, just click the link below.



Fill out the form, and follow the instructions at the bottom to submit it. (Make sure to check the box next to "Frazer".)
In 5-7 business days, you will receive a call from F&I Express and they will give you your Frazer credentials.

After you get your credentials, click

again (in a saved prospect) in Frazer and Click the

Button again.
Now, click the "Already signed up? Click here to login and get started" button, below.
Once you've clicked this button, a login screen will pop up :
Enter the credentials you should now have in the fields there and click "Login".

You're all set up and can now use the integration!
Click for Instructions on how to use the F&I Express Integration