How to Set Up the SiriusXM Integration
First, Click Inventory in Frazer and select any vehicle.

Every vehicle will have the SiriusXM button here :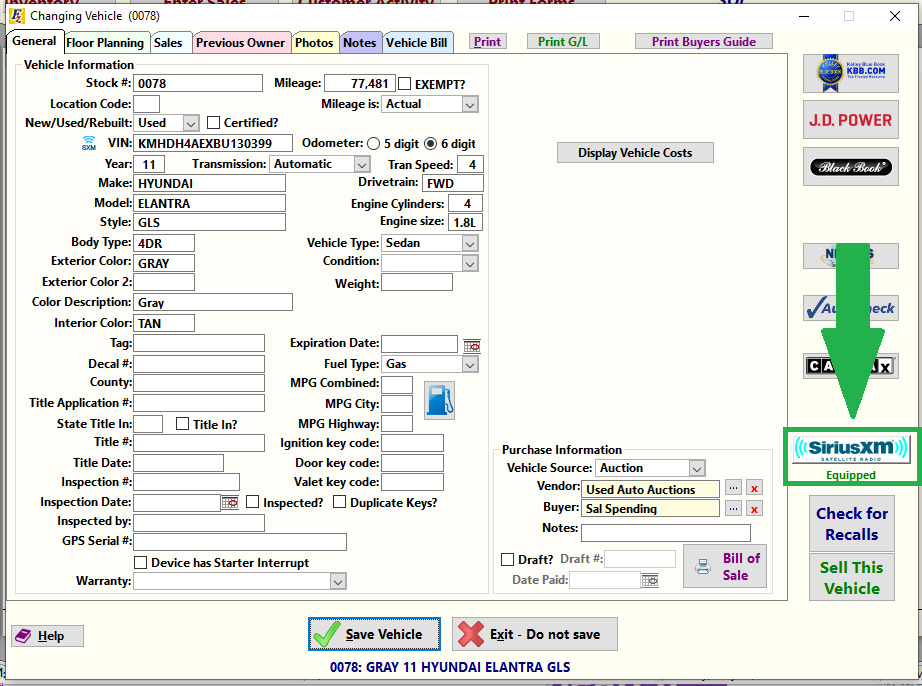 Pay careful attention to it. The image changes depending on the status of the vehicle's SiriusXM radio.
You may see any of these buttons below on your vehicles in Frazer.
SiriusXM Button Key :


MAYBE. Frazer hasn't checked for a SiriusXM radio, yet OR it cannot be determined yet.
This is the default view for the SiriusXM button.

YES! This vehicle has a factory-installed SiriusXM radio.

NO. This vehicle does NOT have a factory-installed SiriusXM radio.
Next, to continue with the setup, click the SiriusXM icon on any vehicle in inventory.

This box will pop up.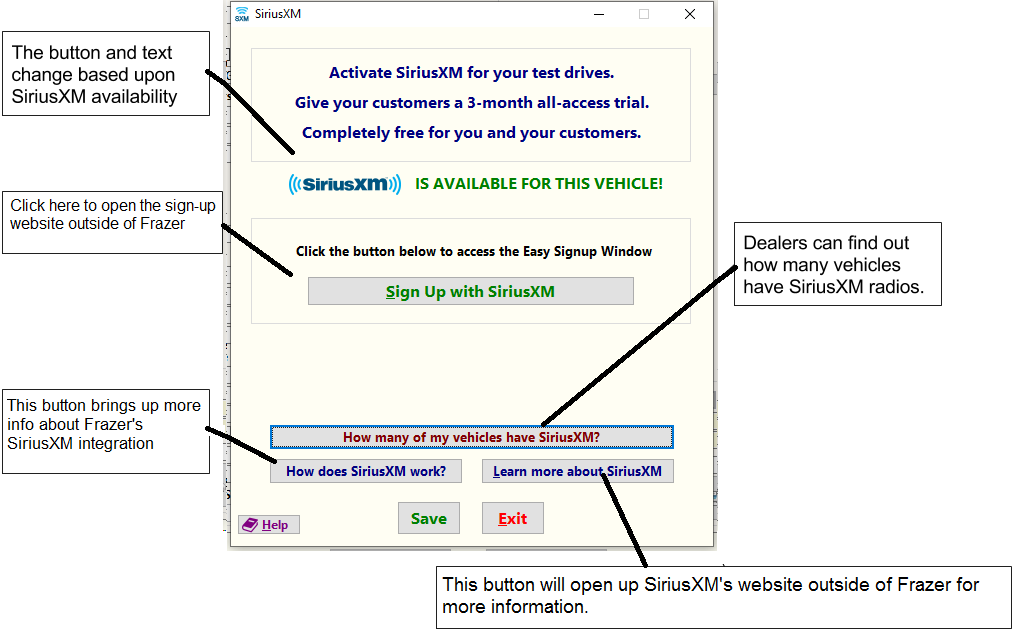 To move forward and learn how to use the integration, click here!