(For SiriusXM Integration Setup Instructions, Click Here.)
To activate a SiriusXM radio on any of your eligible vehicles, simply bring up the vehicle in Frazer and click the SiriusXM button.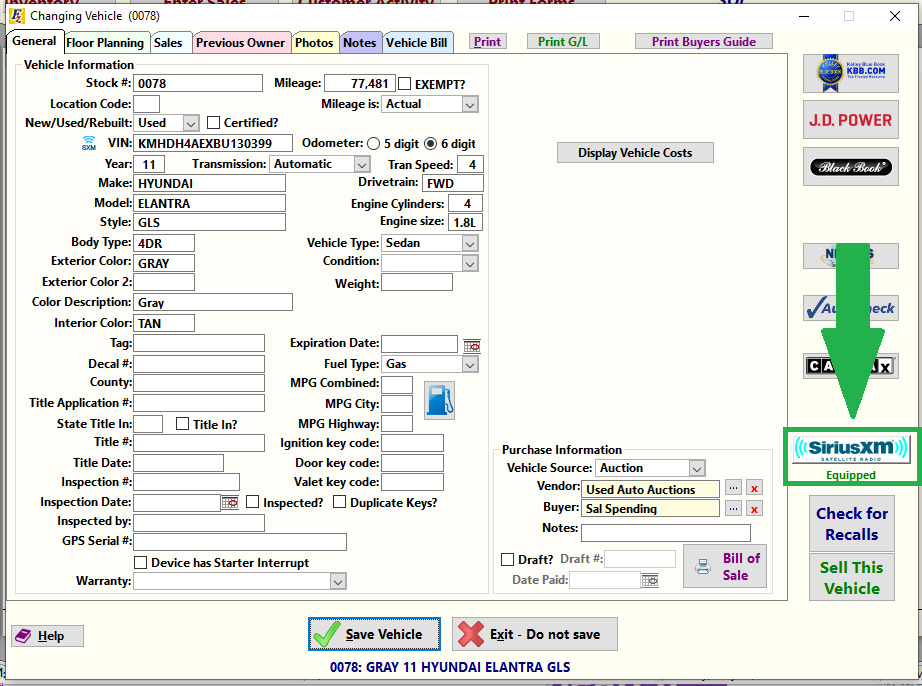 This button can have 3 different views depending on whether or not it has a SiriusXM radio that you can activate :
SiriusXM Button Key :


MAYBE. Frazer hasn't checked for a SiriusXM radio, yet OR it cannot be determined yet.
This is the default view for the SiriusXM button.

YES! This vehicle has a factory-installed SiriusXM radio.
NO. This vehicle does NOT have a factory-installed SiriusXM radio.
This is the screen that comes up after you've activated the integration.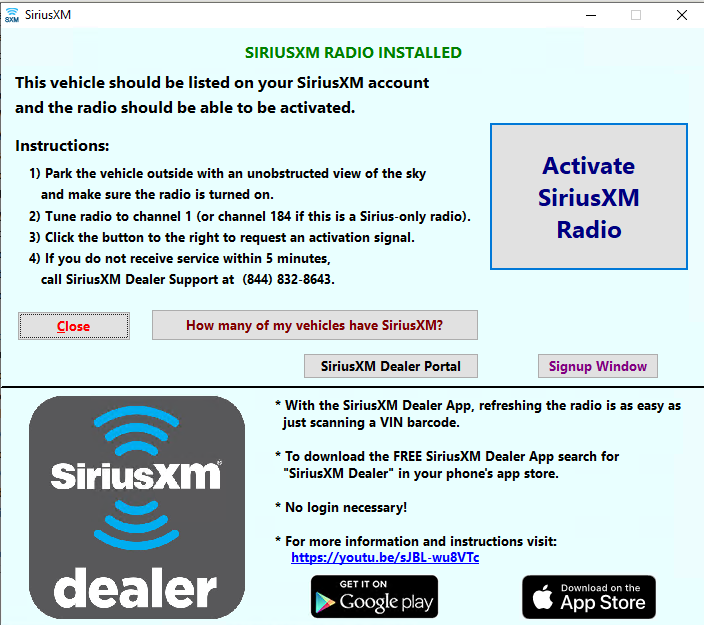 (If you don't see this screen, click here for steps on activating Sirius XM)
From here, as long as the screen indicates that your vehicle has a SiriusXM radio installed, you simply need to follow the instructions on the screen.

1. Park the vehicle outside with an unobstructed view of the sky and make sure the radio is turned on.
2. Tune radio to channel 1 (or channel 184 if this is a Sirius-only radio).
3. Click the button indicated above (to the right of the instructions) to request an activation signal.
4. If you do not receive service within 4 minutes, call SiriusXM Dealer Support 1-800-852-9696.

Once active, you can use the SiriusXM radio as long as the vehicle remains on your lot.

Once you sell the vehicle, your customer will get a free 90-day trial of their SiriusXM radio.
For questions check the troubleshooting link below or call Frazer at 888-963-5369.

Troubleshooting the SiriusXM integration

Setting up the SiriusXM integration