To access the Vendor File:
Go to Vehicles >> 5 – Vendors
Vehicles >> 6 - Buyers
or Accounting >> 6 – Vendors.
or Miscellaneous > 7 - Miscellaneous Contacts
For information regarding 1099s check out this article:
Everything you ever wanted to know about 1099s.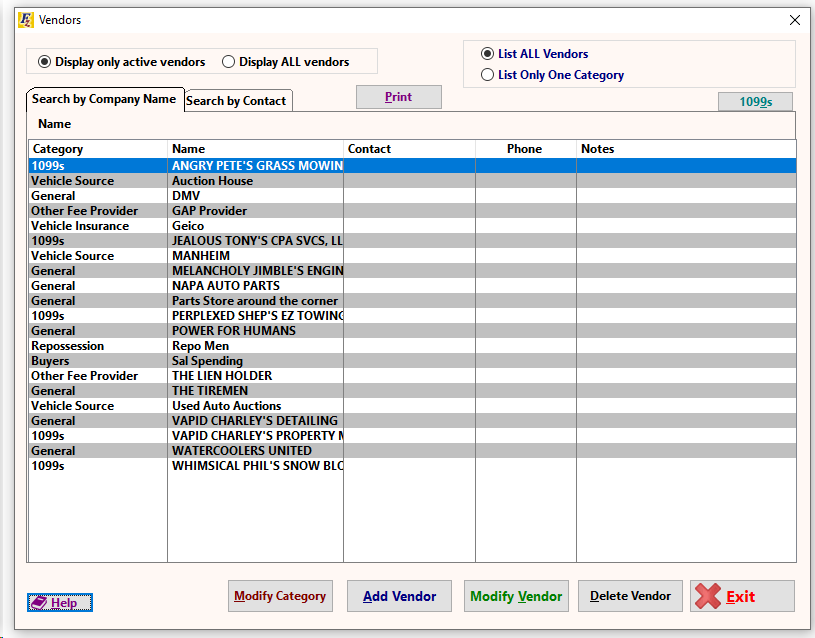 ---
To add a vendor click on Add Vendor.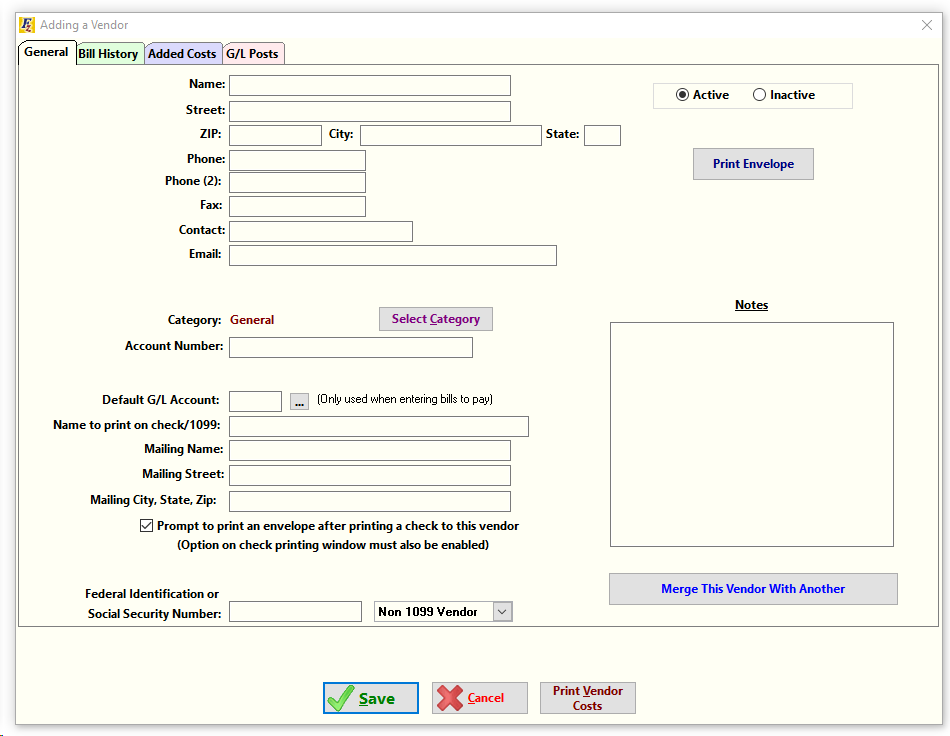 ---
In the General tab:
Enter in the default information (address information, contact information, etc.) for the specific vendor.
Click on Select Category to choose a specific category for the vendor. Highlight the desired category or double click to select. Clicking Exit will exit the screen without changing anything.
Click on Add Category, to add additional vendor categories to the list.
Click on Delete to remove a category from the list. The category General cannot be deleted. If other categories are chosen for deletion, the vendor's category is changed automatically to General.
Highlight the desired category and click Select to choose category.
To default a specific G/L account for the purpose of paying bills, click

to choose the appropriate expense account.
To default the vendor's information for the purpose of printing checks from Frazer, enter the needed information. It will default based on the information entered in the fields at the top of the screen otherwise.
You also have the option to set whether a vendor is a 1099 vendor.
The option to print an envelope for the vendor is available. Either check the box to Prompt to print an envelope after printing a check to this vendor or click on

Go to Miscellaneous >> 1 – System Options >> 8 – Accounting to

---
In the Bill History tab:
The Bill History shows a list of bills assigned to the specific vendor that have been entered and paid, or any that may still be outstanding.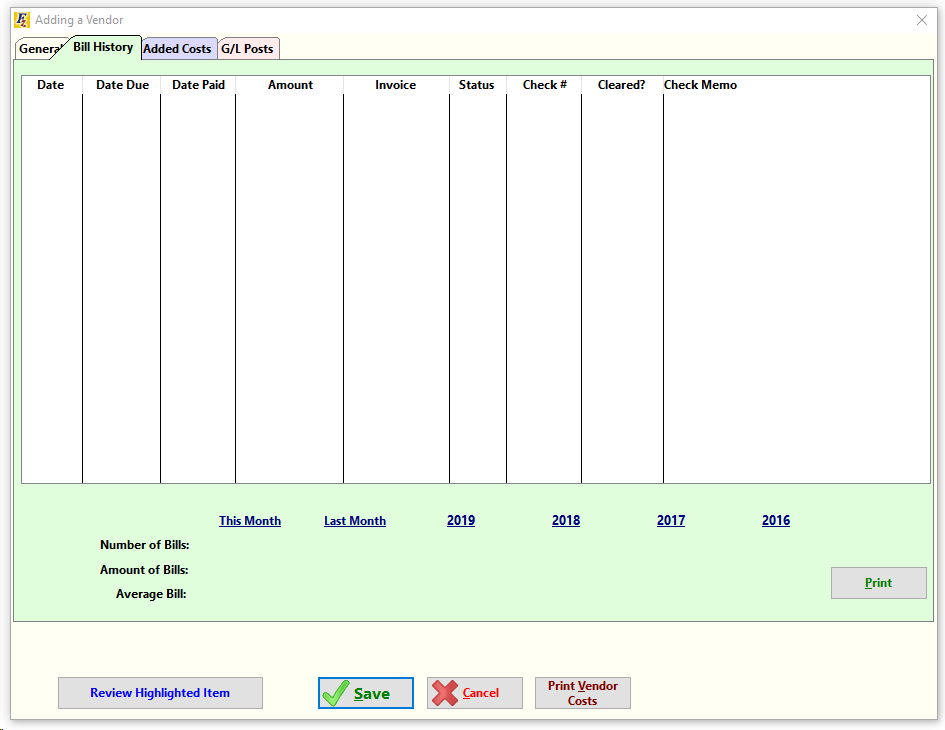 ---
In the Added Costs tab:
The Added Costs shows a list of specific added costs assigned to the vendor.