Begin by exporting the Chart of Accounts created in QuickBooks from Part I.
In the QuickBooks menu, go to File >>Utilities >> Export >> Lists to IIF Files... .

---
Select ONLY Chart of Accounts and click OK.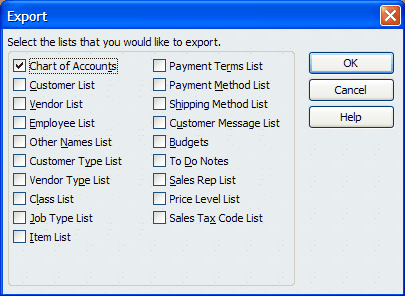 ---
Name the export file FrazerExport.IIF and save to the Frazer30 folder or local Frazer source* folder. A FrazerExport.IIF file may already exist in the Frazer source folder, if you have completed this step before. Overwrite it when saving the new file.
**If unsure of the source folder for the Frazer program, go to Help >> 4 - About Frazer and look for "Frazer is Running in Path...". For example, C:\ Frazer30 means that Frazer is found in the C: drive, then Frazer30 folder. If you are running Frazer from a workstation, the source of the program will either be the networked Frazer location, or in your local Frazer Client folder (Look for a folder with YOUR dealership name on it and save it there.**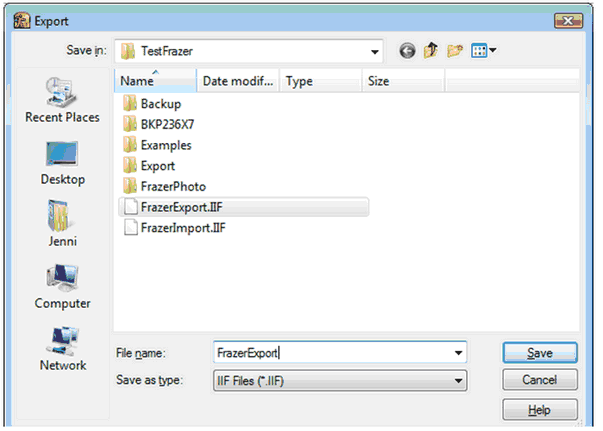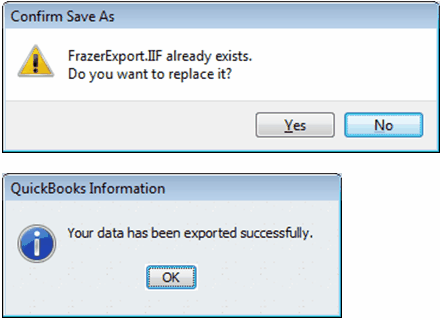 ---
In the Frazer program, go to Accounting >> 5 - Transfer Data to QuickBooks.
---
Click on

.
---
If the export file was successfully saved to the Frazer30 folder (or source folder for Frazer), the following message will appear:

Click OK.
---
If the previous message did not appear, click on:

.
---
Click on

.
---
If the following appears, the FrazerExport.IIF file was not created successfully (see steps above):
---
After loading the QuickBooks G/L Account Data, go to Accounting >> 5 - Transfer Data to QuickBooks >>

.
---
Click on

.
---
The following screen will appear: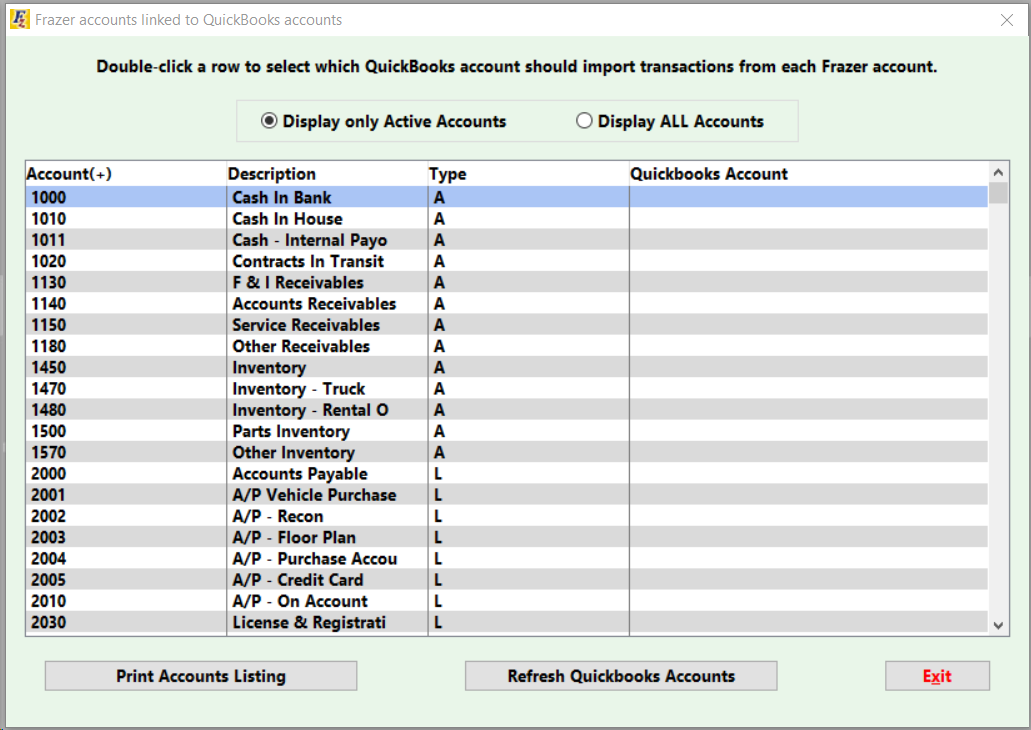 **For a complete list of what the chart of accounts are and for descriptions on how they are used in Frazer, Click Here. **
---
Select an account and double click. Highlight the matching QuickBooks account and choose
.
---
Continue the process until ALL Frazer accounts have links to matching QuickBook accounts. (Please note, the account number does not need to match in QuickBooks, as long as the account type is correct).
---