Common reasons for restoring a backup of the Frazer program
•The main (server) computer "crashed" and the program needs to be completely reinstalled.
•Desire to move Frazer to another computer that may have a newer operating system or is located in a more convenient place.
•A third party (such as accountant) is reviewing data for record keeping purposes. (This would have to be handled by you, the dealer)
---
If a backup is received by email, it will be an attachment to the email. Save the file to the desktop, or an easy-to-find location, on the computer.
---
Make sure all users on all computers in the network have exited Frazer. To restore the backup file, click on
on the desktop.
---
Click on File then Restore Data.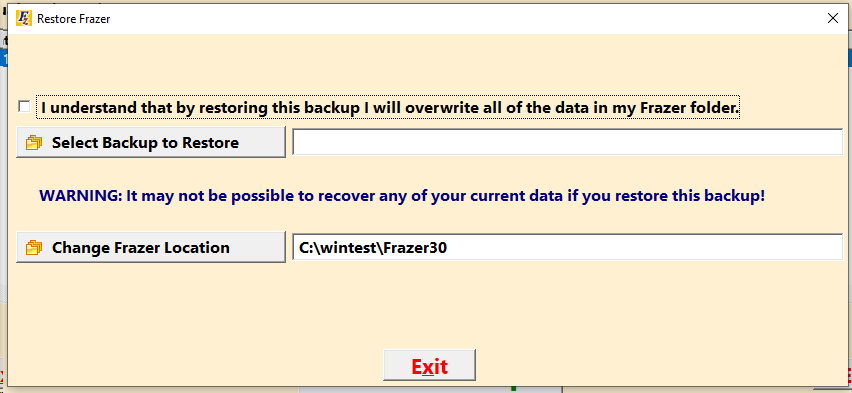 ---
Check the understanding box and click on

. Choose the backup file from the location in which it is saved.
---
Click on

. The Backup Manager will display messages indicating if the restore was successful or incomplete.