Installation and Setup
Since the Frazer Sidekick app takes advantage of exciting new cloud features, you must setup enhanced password system first.
This set up is quick and easy!
First, click Miscellaneous, then 3 - Password System.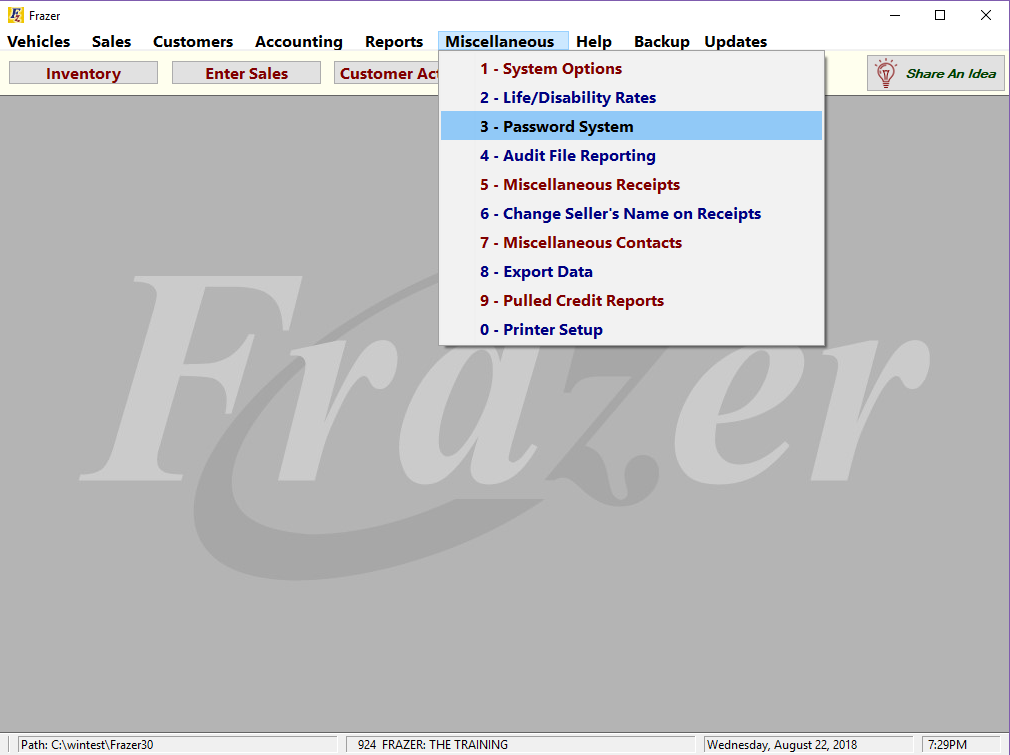 You should see the following window.
If you don't, please call Frazer at 888-963-5369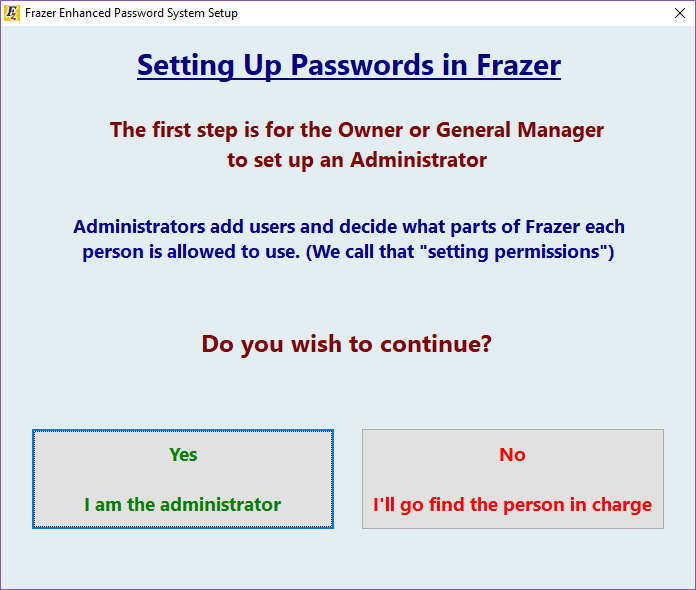 If you do see it, please have the dealership's authorized person continue (usually, the owner or manager).
Click Yes I am the administrator.
You will come to the following screen, where the administrator will enter their info, then click ✔ Next: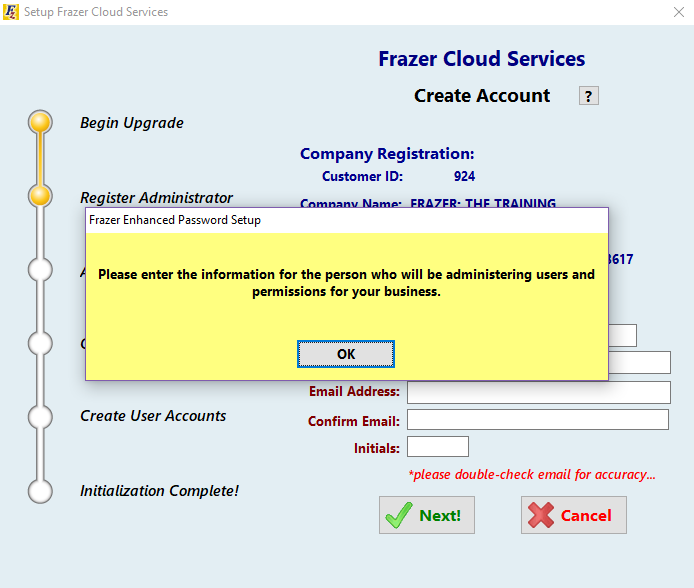 Frazer will e-mail you a temporary password, which you will enter in the next screen:

Enter the temporary password that was just e-mailed to the Administrator Email address.
When ready, click ✔ Login Administrator: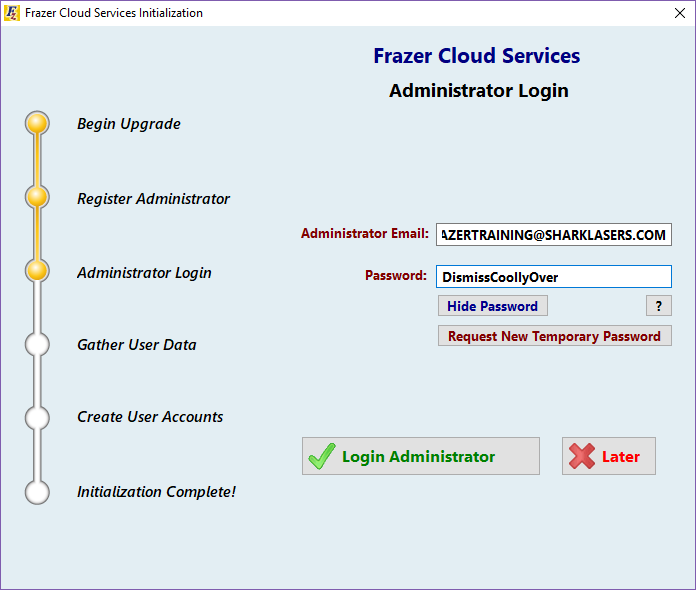 If you were previously using our legacy password system, you will be asked to migrate those user accounts into the enhanced password system.
If this isn't the case, click to skip this step and move on to the next one. If this is the case, you will be asked to enter an e-mail address for each user:

Once entered, click ✔ Ok, and follow the same process as the administrator just did for each existing user you migrate: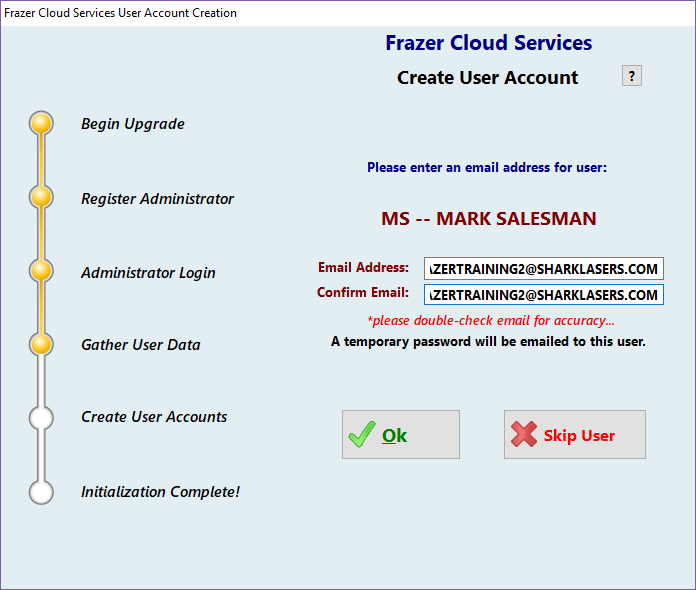 You can choose to skip the account migration altogether.
The administrator will just need to manually create
a Frazer account for each user later, which can
be done within the enhanced password system's settings.
This completes the enhanced password system setup! Click the OK button to restart Frazer: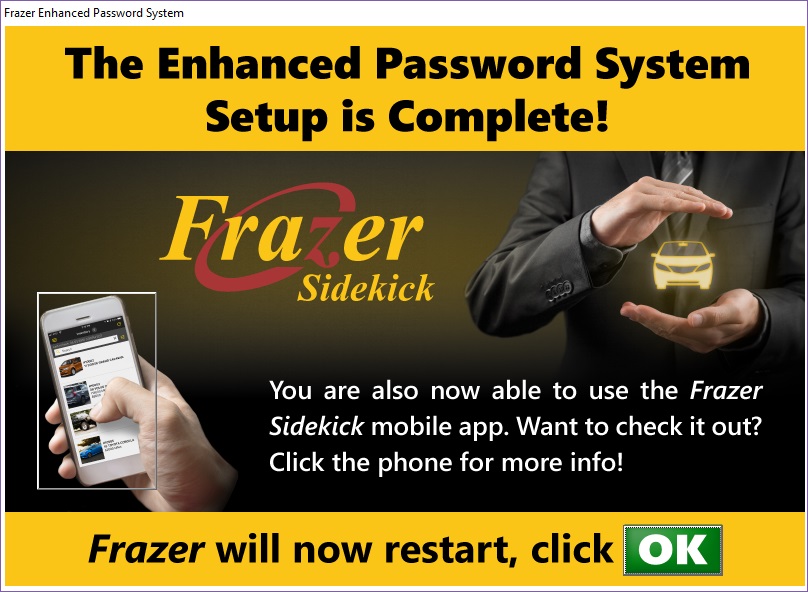 On their first time logging into the new system, all existing users will be asked for their registered e-mail address and password.
Log in with the temporary password at this time; you will be asked to set a permanent password in the next step: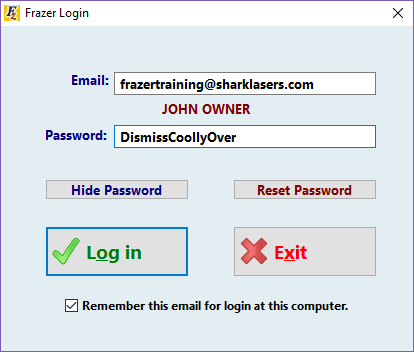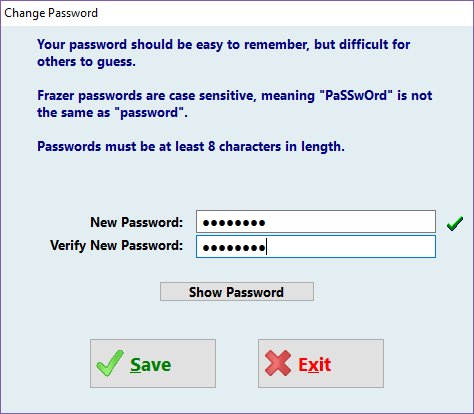 Now we're ready to install the Frazer Sidekick app!
Download the Frazer Sidekick app from your phone's app store.
Enter your registered e-mail and permanent password, then click LOGIN.
For help with using the app, please refer to our Frazer Sidekick User Guide!