Miscellaneous Receipts

If you should ever need to print a receipt for something you've done outside of Frazer, you can do so by clicking
Miscellaneous → 5 - Miscellaneous Receipts.
Once created and printed, these receipts will have no link to anything else within frazer.
I.E. They won't be attached to customers or vehicles.
To start, click the Add New Miscellaneous Receipt button.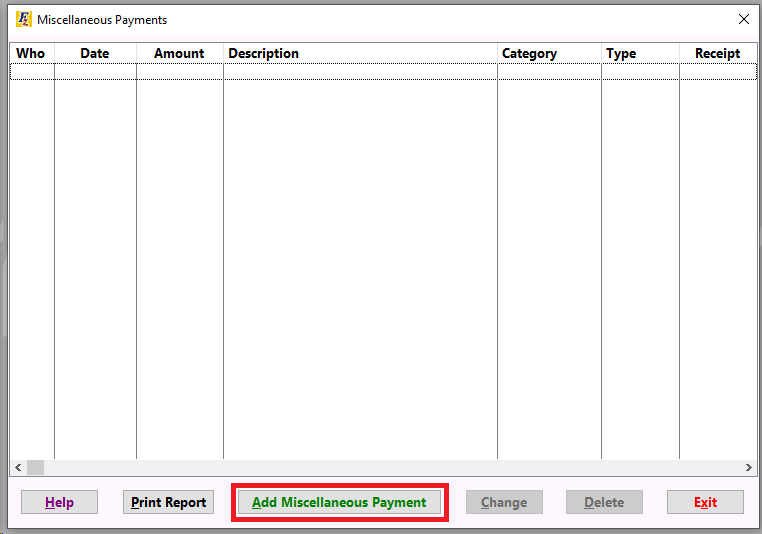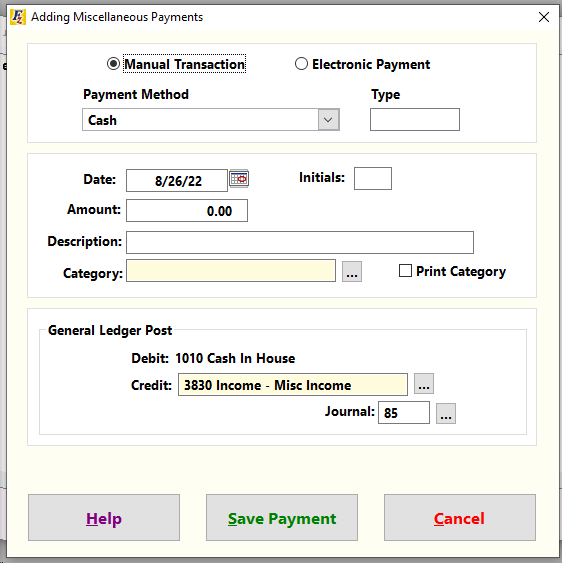 There are different fields required before you can print a miscellaneous receipt.
After entering the receipt's date, amount, and type(what it's for), you'll need to specify a category for the receipt.
To add a category, click the "…" button.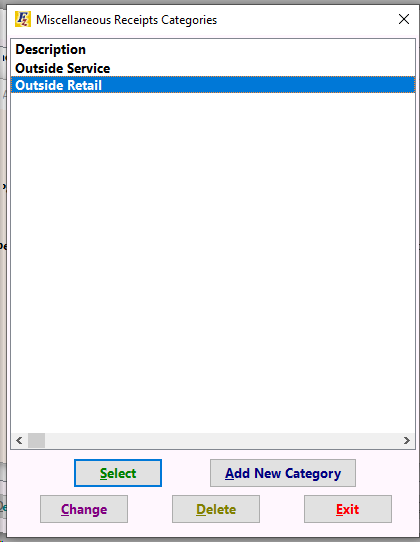 There are several buttons at the bottom of this window:
●Select - Chooses the highlighted category.
●Add New Category - Creates a new category to choose from.
●Change - Edits the name of a highlighted category.
●Delete - Deletes the highlighted category.
Once a category has been chosen, you may add a description in the Description field. You may also print a receipt from this window by leaving the Print Receipt box checked

When finished, Click Ok to print your receipt directly to the printer.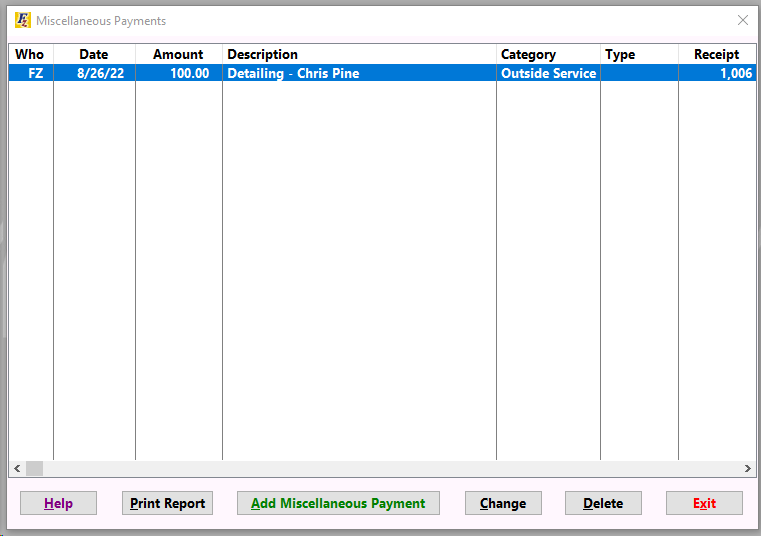 Miscellaneous - 9. Receipts will list each miscellaneous receipt you've printed.

Feel free to print a report of all the miscellaneous receipts you've added by clicking the
Print Report button