Are you dealing with a Recourse Buy Back situation? Frazer has a button for that!

To perform a Recourse Buy Back click Customers at the top of Frazer, then select 9. Recourse Buy Back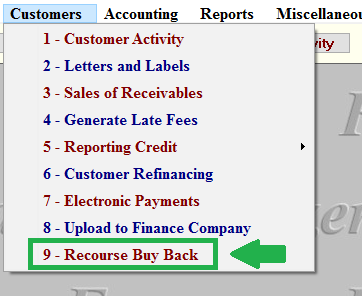 This next screen will pop up.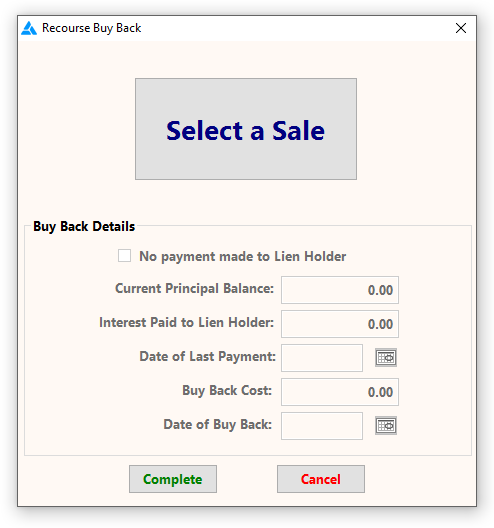 From here, click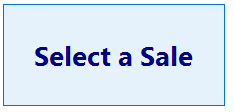 Only Outside Financed Customers and Customers who have been sold to a Finance Company will
appear in the next list.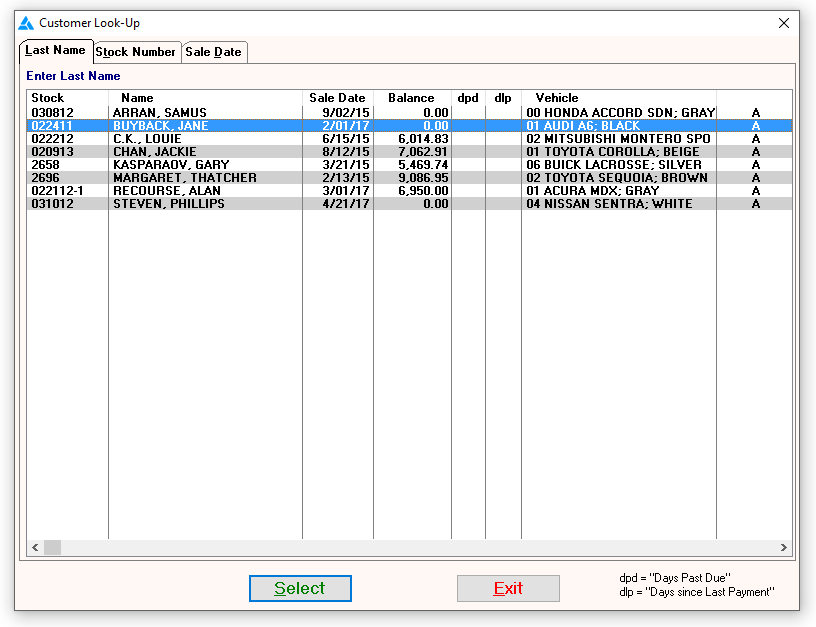 Select the customer you need to Buy Back.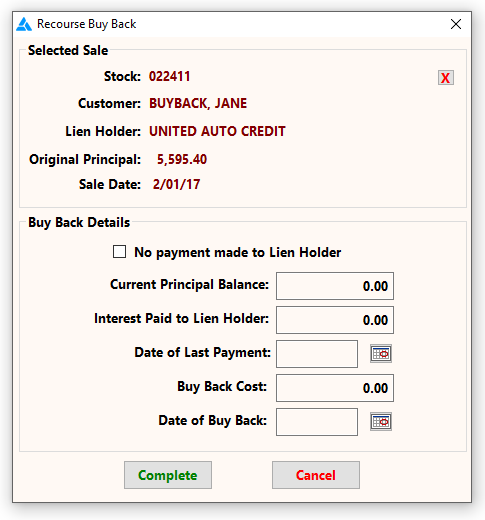 From here there are two possible scenarios you need to consider :

A. The customer made payments prior to the Recourse.

If so, you will need the customer's Current Principal Balance, the total Interest they paid to the Lien Holder, and the date of the customer's last payment.

If you don't have the required information, contact your Recourse/Buy Back Lien holder for it.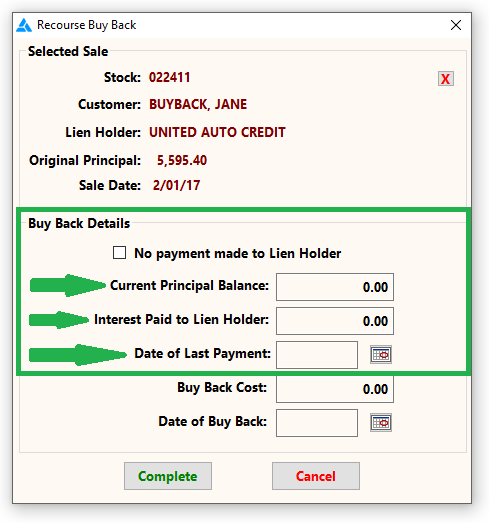 Or B. The customer did NOT make payments prior to the Recourse.

If this is the case, just click the "No payment made to Lien Holder" checkbox.
Frazer will fill in the customer's original contract balance for you and the date of their last payment.
If no payments were made, there should be nothing to enter in the "Interest paid to lienholder box"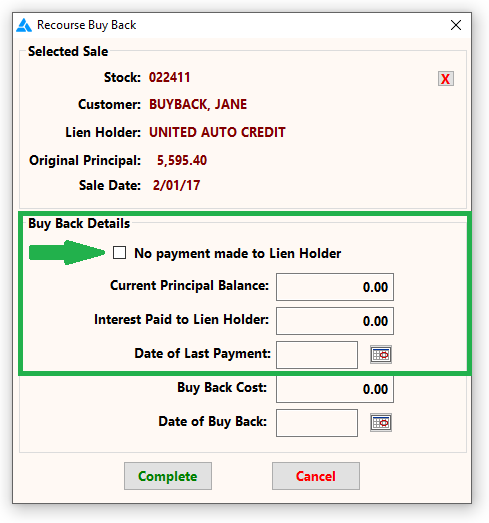 From here, in the Buy Back Cost field, enter the total amount you had to pay the Lien Holder for this recourse customer.
Then enter the date you performed the Buy Back.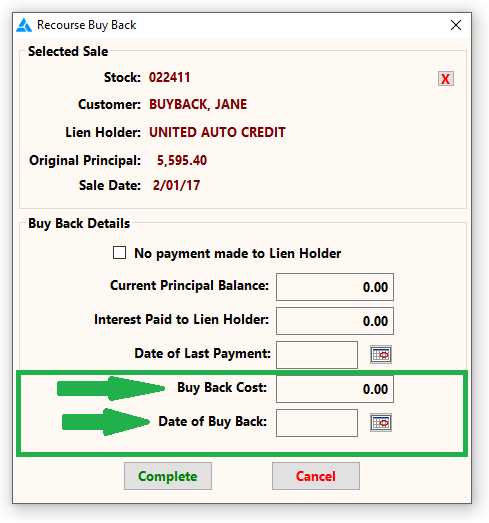 Once all of the info on this screen is correct, click "Complete".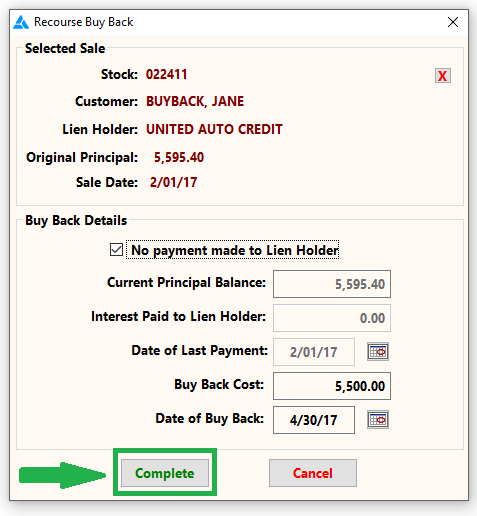 Frazer will respond that the Recourse process completed successfully.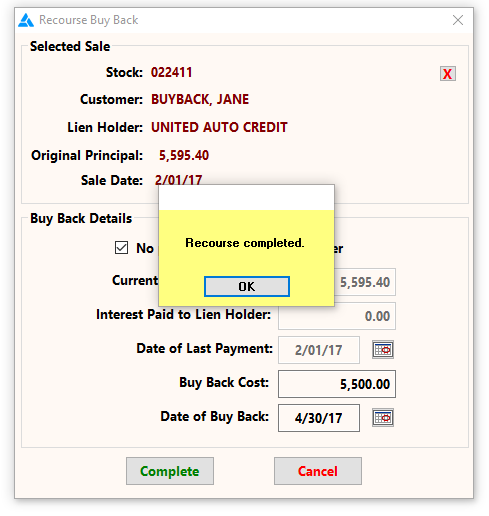 From here, Click

to open your list of customers.

Once you complete the Recourse Buy Back process, Frazer will create a new Customer account for your recourse customer.
The stock number of this new account is the same as the old with an R at the end of it.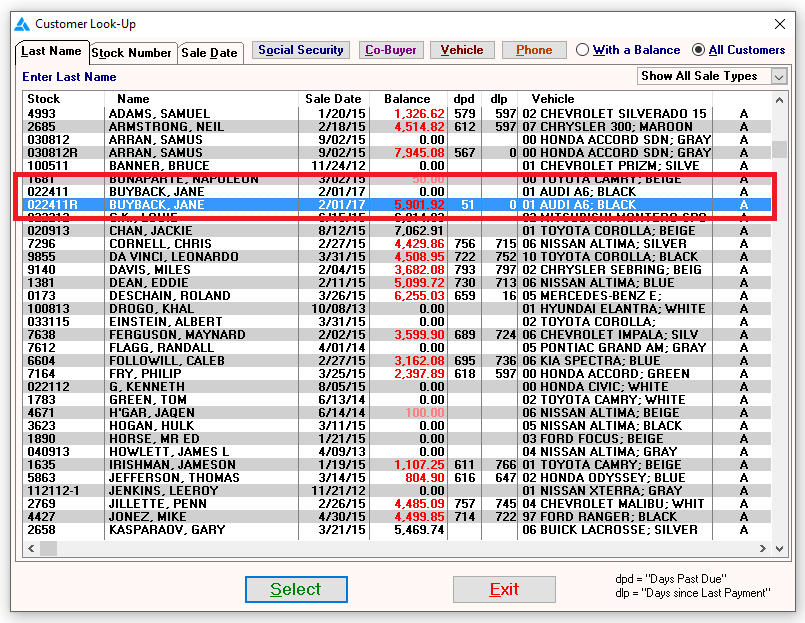 If you access this new account, it will now indicate the customer's balance, next due date and their original payment schedule, as if they were a normal sale that was financed in-house.

However, the Recourse Customer will have a new Sale Type : Recourse Buy Back.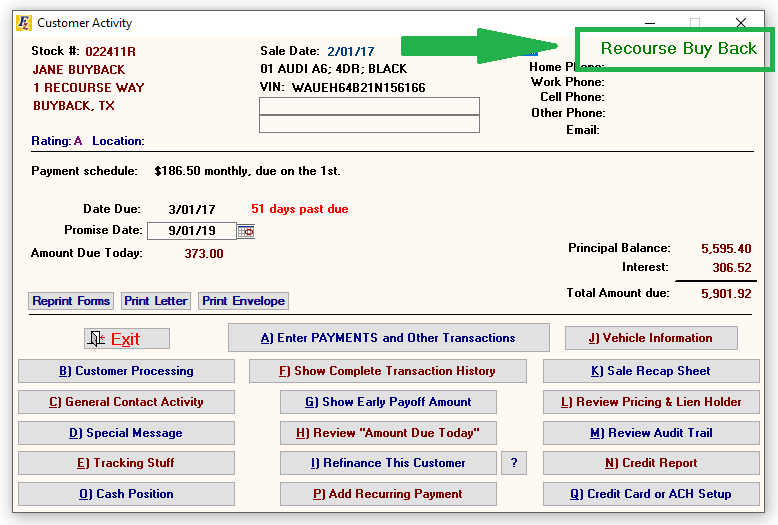 From here, you may handle your customer as if they were financed in-house, or if you need to perform a repossession and write-off of the account you may do so. Repossessions/Write-Offs in Frazer.