Your Frazer program comes with the set of forms we feel that dealers in your state need to do business.
If you need additional forms or want one of your existing forms changed, we can handle that at no extra charge.

Note: Frazer has an in-house library of over 71,000 forms. We likely have the forms you're missing.
In addition, the way that many forms are printed can be adjusted within the software.
The first step is to contact us at 888-963-5369 to see if we have the form or can modify the way an existing form is printed.
In certain cases you may be prompted to put in a Form Change Request.
Form Change Requests let you, the dealer, communicate directly with the Forms Department. You can submit new forms to us this way, or request changes to existing forms.
To begin a Form Change Request (FCR), click Print Forms at the top of Frazer. From there, click Send Form Request.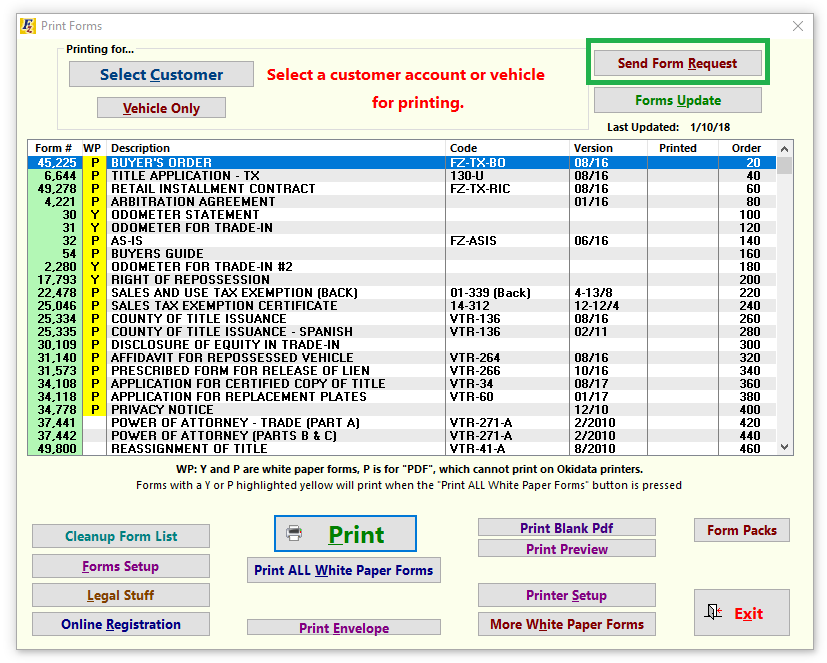 The next window offers three different FCR types to choose from.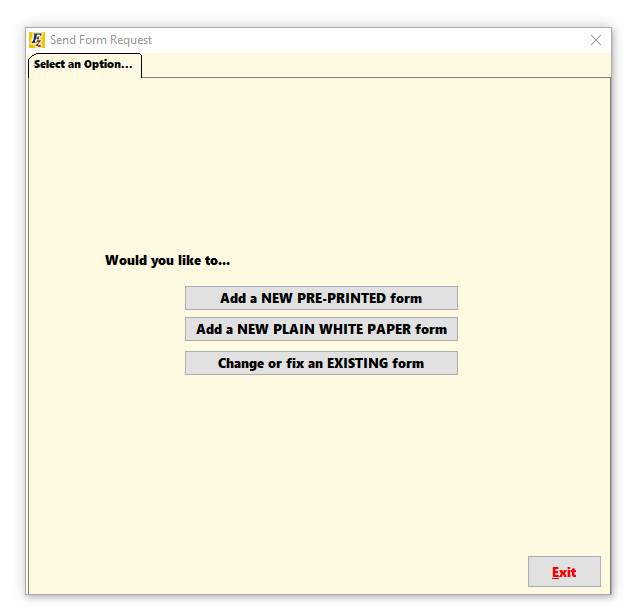 Choose the option that best fits you.
I need to...
Add a NEW PRE-PRINTED form

Add a NEW PLAIN WHITE PAPER form
Change or fix an EXISTING form